Israel criticizes U.N. children`s envoy over reporting on Israeli war crime
2015-06-18 19:17:05 | Al Muslim News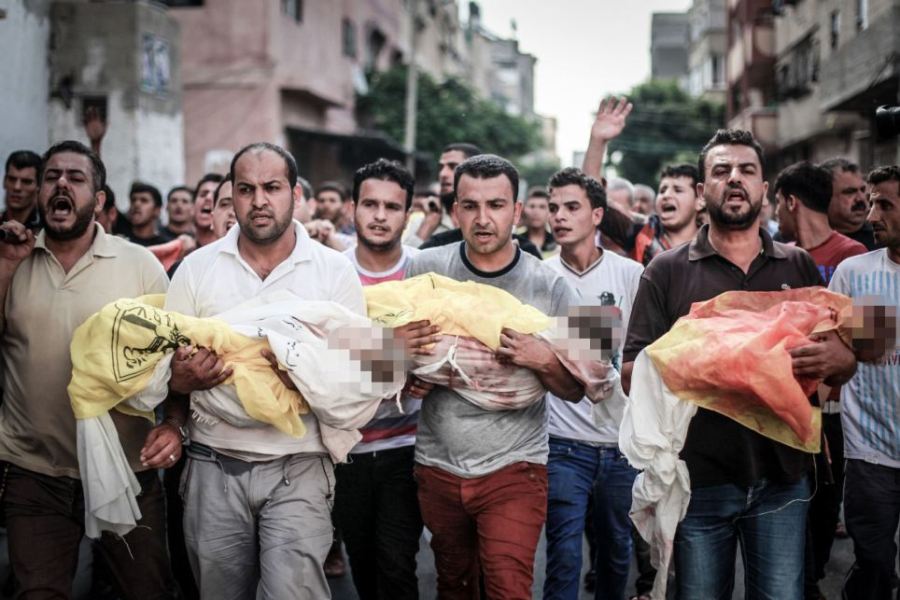 Palestinian children were major victims on the Israeli aggression on Gaza
Israel has accused a senior U.N. official of misconduct in preparing a report that harshly criticized the Israeli army over the 2014 Gaza war while leaving it off a blacklist of states and armed groups that violate children's rights in conflict.
In it, U.N. Secretary-General Ban Ki-moon said "the unprecedented and unacceptable scale of the impact on children in 2014 raises grave concerns about Israel's compliance with international humanitarian law … (and) excessive use of force."
Although formally presented in Ban's name, the report was prepared by his envoy on children and armed conflict, Leila Zerrougui of Algeria, Hurriyet News reported.
Israeli U.N. Ambassador Ron Prosor blamed her of "biased conduct against Israel." He also denied Israel had violated international law during the war.
In a letter to Ban, Israeli Ambassador Prosor said "deep concerns regarding the improper conduct – at every working level – of the office of … Zerrougui in the process of drafting and producing the report."
More than 2,100 Palestinians, mostly civilians and including 540 children, were killed during last year's 50-day Gaza Strip war between Hamas and Israel, while 67 Israeli soldiers and six civilians in Israel were killed.
A U.N. inquiry found that Israel fired on seven U.N. schools and killed 44 Palestinians seeking shelter.
Zerrougui's chief of staff Sharon Riggle said in an email to Reuters, Israel had received the standard two weeks to respond, as well as three additional days.
She said it was not possible to incorporate all comments from individual governments.
According to U.N. officials, Zerrougui included Israel on a draft blacklist of violators of children's rights, although Ban decided not to include Israel's army on the final blacklist.
The report includes 32 paragraphs on Israel, compared with eight on Iraq, 15 on Afghanistan, 18 on Syria and 11 on Darfur.
Zerrougui's report did not mention Hamas by name. Several Israeli officials said on condition of anonymity that Israel told Zerrougui's office how Hamas rockets severely damaged Israeli medical centers and schools – details that were not mentioned.
The Israeli officials also said the human rights groups that helped draft Zerrougui's report over mass killing of Palestinians were biased against Israel.
. Tags: #