Islam is a Religion of Peace
2016-04-20 09:31:38 | muslim-academy @ Al muslim New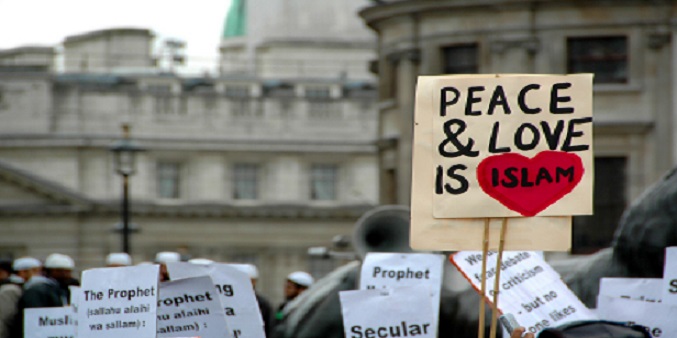 The Misunderstood, Peace Loving Religion Islam
I have always wondered that why do people try to give their opinion even when they realize that they do not know anything about the subject. Perhaps it is a human tendency to speak on matters they do not have any clue of.
We know that in sensitive matters like medicine, the doctor belonging to a certain branch will not give recommendations for some other. It is an unsaid understanding between the medical fraternities. But when it comes to matters of religion, why do we take it so lightly? Why do people preach discomforting views just by listening from a very particular third party and not finding out on their own? After all this is something that creates huge unrest between human beings and results into disharmony. It was said that we are what we perceive of things around us. So if people perceive Islam in a wrong manner, does that not mean that they have a problem of wrong perception?
However, there are people around the globe who were interested in learning more about Quran and Islam genuinely than speaking against it unnecessarily without a clue. You interact with Muslims anywhere around the world, they are one of the most responsible and hard-working people as we consider ourselves to be.
People around the world behave different ideologies and beliefs. It is only when we interact with them we get to know about their true selves and more often than not we would be surprised by how ignorant we were in judging them.
Are we getting too paranoid with people talking about Islam? Perhaps yes. If you interact with people around the world, many of them shape perceptions about Islam with the condition of our country. If only we could make things better in our country by taking hold of the sliding economy. Why let others think of us as people who cannot manage their own homes. Let us give education to our children, develop infrastructure of our country and start making changes from within the country itself. For a moment if we gave a deaf ear to the ones who insult and just focus on the plight of the country, we can bounce back to the path of growth, and it is then that we would come across as a successful society and a successful religion.
People were disillusioned about Islam because they lack it. They lack education on that front. They need to know that religions are never good or bad. It is the individuals. Good and bad elements are present in any religion. Highlighting only the bad ones does not make the religion accountable for their actions. Why do people fail to understand such a simple concept? The bright future of religion is in our hands. It matters how we shape it and how we behave to maintain its sanctity. Perhaps the most powerful repulsion in this age that we can give to the people who float wrong information is providing authentic Islamic knowledge to those who wish to seek it genuinely and spread it around the world.
with Thanks to muslim academy.
. Tags: #
Islamophobia
#