Iran to appoint first female ambassador since 1979 revolution
2015-04-16 06:20:22 | Al Muslim News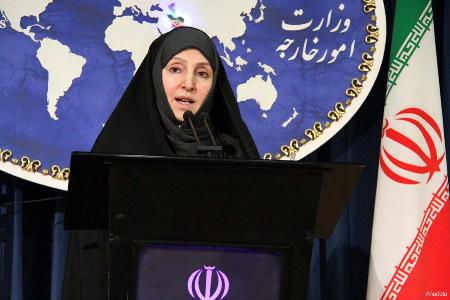 Iran is to appoint its first female ambassador since the 1979 Islamic revolution, marking a breakthrough for women in government under the moderate president Hassan Rouhani.
Marzieh Afkham, one of Iran's most high-profile female public figures, who is the country's first foreign ministry spokeswoman, will head a mission in East Asia. It is not clear to which country she will be posted as her appointment after official announcement.
This would make Afkham the second woman ambassador in the history of Iran and the first since the 1979 Islamic Revolution.
Other female ambassador was Mehrangiz Dolatshahi, who served in Denmark in the 1970s. Before revolution, Mehrangiz Dolatshahi, a three-time MP known for her advocacy of the family protection law, which gave women the right of divorce and child custody, became an ambassador to Denmark in 1976, a post she held until the Islamic revolution in Iran.
Iranian woman need the consent of their husband or legal custodian, such as their father, to travel abroad. The government is also reluctant to promote women who are single and not married. Afkham was married last year.
President Hassan Rouhani promised to improve women's rights as part of his election campaign in 2013. Rouhani's predecessor Mahmoud Ahmadinejad appointed the country's first female minister in 2009.
. Tags: #