Indian Muslim man stripped and beaten for talking to Hindu woman
2015-08-26 23:59:03 | Al Muslim News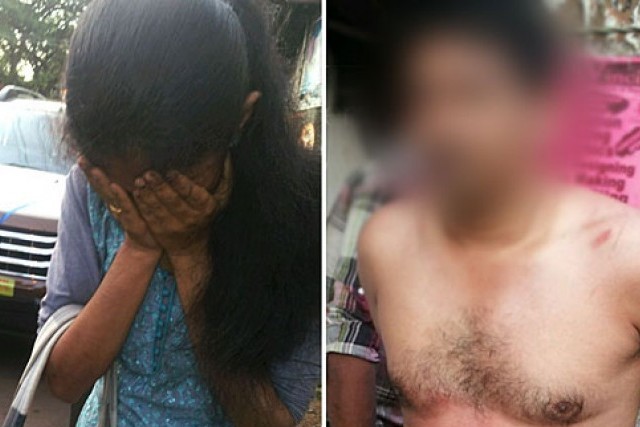 Muslim man was stripped at a crowded marketplace for speaking to a Hindu girl in Mangalore
In another shocking case of Hindu extremism, the communal groups in Mangalore in Karnataka showed their intolerance yet again when they stripped a Muslim man, tied to an electric pole and beaten. His crime? He spoke with a Hindu woman, who was his colleague.
The Muslim man is the working in an accessories store, while the woman was an employee there, and the two were reportedly walking to an ATM when they were attacked by armed group of suspected Bajrang Dal activists.
The victim told the local police that he was attacked when he was on his way to an ATM to withdraw money for the co-worker woman, who had asked for a loan.
The group allegedly also humiliated the young woman. She too was slapped by the extremists when she came to her colleague's defence.
The incident took place in a crowded marketplace and the men were reportedly armed with knives.
The police have reportedly arrested 14 of around 30 suspected Bajrang Dal extremists.
Bajrang Dal is among the several communal groups in Mangalore and other parts of Karnataka who resort to violent attacks, mostly against Muslim minority.
The Bajrang Dal is a rightwing Hindu outfit affiliated to the Rashtriya Swayamsevak Sangh (RSS), the ideological mentor of the India's ruling Party BJP.
. Tags: #