Indian district Muzaffarnagar tense after blast inside mosque
2015-07-02 11:05:04 | Al Muslim News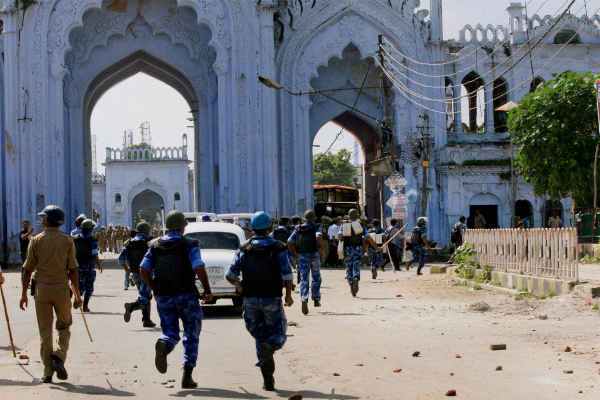 Mosque Imam told the police that two bombs were hurled at him from outside the mosque.
A Muslim imam was reportedly injured when two bombs exploded inside a mosque in Muzaffarnagar's Bhumma village in western Uttar Pradesh on Tuesday night.
The blast worsened communal tension, triggered by the murder of a Hindu youth on Monday night. He was shot dead outside his house by four men.
While the police arrested two of the suspects, the next day, the other two were allegedly seen near the mosque where later bomb had exploded.
The Mosque imam, Mohammad Muneer has sustained injuries, told the police that somebody hurled two bombs inside the mosque. There were half a dozen worshipers in the mosque when the incident took place.
Earlier on 30 June, the angry mob had surrounded the mosque where several Muslim residents had taken refuge to avoid clashes following the youth's murder. The police said the angry mob took to stone pelting and firing.
"Several Muslims who live close to the area took refuge in the mosque. They remained there till Tuesday afternoon till we rescued them after dispersing the mob," according the police.
The police force has been deployed at several places in the district to maintain peace.
Muzaffarnagar district happens to be one of the most communally sensitive places of Uttar Pradesh state of India and has witnessed many such incidents in the last few years.
The Utter Pardesh state was under the grip of communal tension at least twice last month -- once when a man died in cross-firing between Muslim and Hindu communities in Saharanpur city and next when 18 people were wounded following clashes over using loudspeaker in a temple beside a mosque during evening prayers.
. Tags: #
Indian-Muslims
#
India
#