Indian Court quashes separatist leader Masarat Alam`s Detention under Public Safety Act
2015-08-23 11:36:58 | Al Muslim News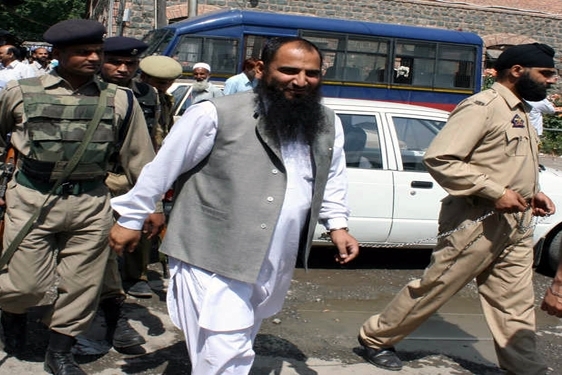 Masarat Alam was arrested in connection with the raising of Pakistani flags and anti-Indian slogans during a rally.
The Jammu and Kashmir high court quashed detention of Kashmir Hurriyat leader Masarat Alam under the Public Safety Act (PSA).
The separatist Muslim League leader was arrested on April 18, two days after he raised pro-Pakistan slogans and Pakistani flags were displayed at a rally to receive senior separatist leader Syed Ali Geelani in Srinagar. Geelani was coming to Srinagar from Delhi.
Alam, detained under the PSA on April 18 two days after Pakistani flags were displayed at a reception rally he led in Srinagar for senior separatist Syed Ali Geelani, had challenged his detention order in the high court through senior advocate Mian Qayoom.
The order was issued by Justice Hasnain Masoodi, who had reserved it on July 7, 2015. Masoodi directed the police to release Alam, who has been lodged in the Kot Balwal jail in Jammu.
After over 4 years of detention in connection with the 2010 summer agitation in the valley, Alam had been released in March from detention by the coalition government headed by Chief Minister of Jammu & Kashmir Mufti Muhammad Sayeed.
. Tags: #
Anti-Muslim
#
Kashmir-Muslims
#
India
#