India makes public guarantee of security for Pakistan cricket teams @WorldT20
2016-03-11 04:23:40 | m usman@almuslim news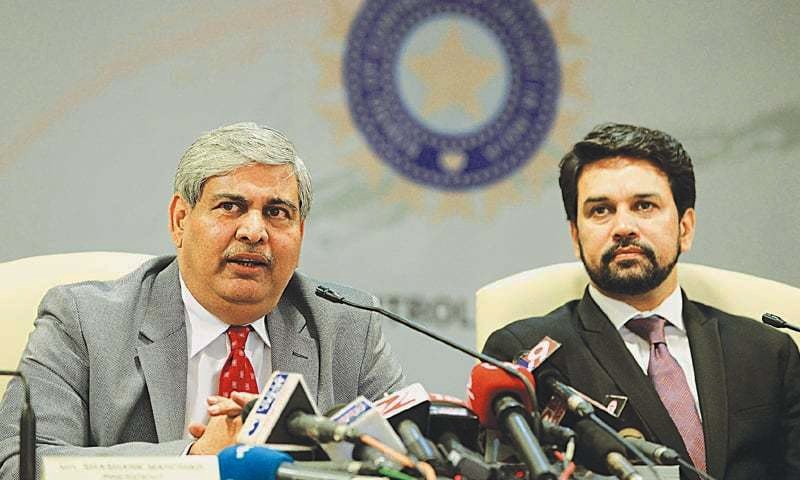 Board of Control for Cricket in India (BCCI) secretary Anurag Thakur
A possible pull out of the Pakistan cricket team from the ICC World T20 is off the cards after the Indian government on Friday issued a "public guarantee" of security to Shahid Afridi's side during for their match in Kolkata.
The breakthrough comes as Mamata Banerjee, chief minister of the Indian state of West Bengal, assured in writing 'foolproof security' to the Pakistan team for its match against India.
Cricket Association of Bengal, headquartered in Kolkata, capital city of West Bengal state, operates the Eden Gardens.
A Pakistan Cricket Board (PCB) official confirmed to DawnNews to have received a copy of the public notice issued by the West Bengal state government.
"We have sent a copy of the notice to the interior ministry, seeking approval of the departure of Pakistan's men and women cricket teams to India," the board official, speaking on condition of anonymity, said.
Addressing a press conference in Islamabad on Thursday, Interior Minister Chaudhry Nisar Ali Khan had reiterated the Government of Pakistan's demand of providing its players a "public" guarantee. He said without the security assurance, Pakistan will have no other option but to pull out of the T20 World Cup.
"The International Cricket Council and the Board of Control for Cricket in India have been very accommodating, but it is the Indian government's security assurance that matters the most," Nisar had said.
The ICC has already moved Pakistan's group match against hosts India to Kolkata on March 19 due to security concerns in Dharamsala.
The decision by the interior ministry related to the teams' departure is likely to be announced within 24 hours.
The first round of the World T20 started on Tuesday. The top eight-ranked nations, including Pakistan, will join the competition from the "Super 10" stage which begins on March 15.
Pakistan is due to play their opening match against a first-round qualifier in Kolkata on March 16.
. Tags: #