India: Indian heat wave kills more then 800
2015-05-27 08:55:34 | Al Muslim Asia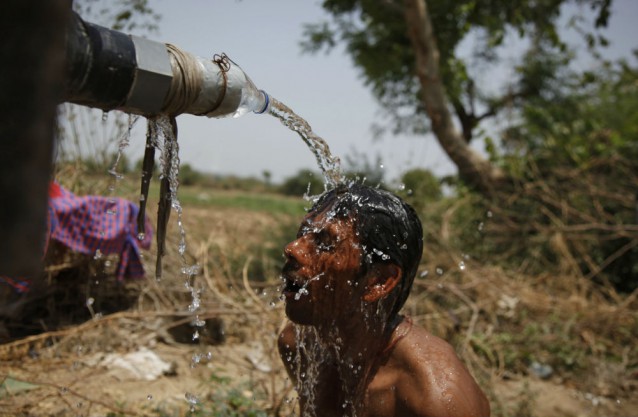 At least 800 people have died in a major heatwave that has swept across India, melting roads in New Delhi as temperatures neared 50C.
Hospitals were on alert to treat victims of heatstroke and authorities advised people to stay indoors on Tuesday, with no end in sight to the searing conditions.
India's Meteorological Department said it had issued heat warnings to several states where temperatures were forecast to top 45C over the next few days.
"As of now, we don't predict any respite from the extreme heatwave for the next few days," said spokesman BP Yadav.
Hundreds of people, mainly from the poorest sections of society, die at the height of summer every year across the country, while tens of thousands suffer power cuts from an overburdened electricity grid.
Streets were deserted in Hyderabad, capital of the worst-hit state of Andhra Pradesh in southern India, where 551 people have died in the last week.
"The state government has taken up education programmes through television and other media to tell people not to venture into the outside without a cap, to drink water and other measures," said P Tulsi Rani, special commissioner for disaster management in the state.
. Tags: #