Hundreds of UK academics boycott Israeli universities
2015-10-27 12:18:53 | Al Muslim News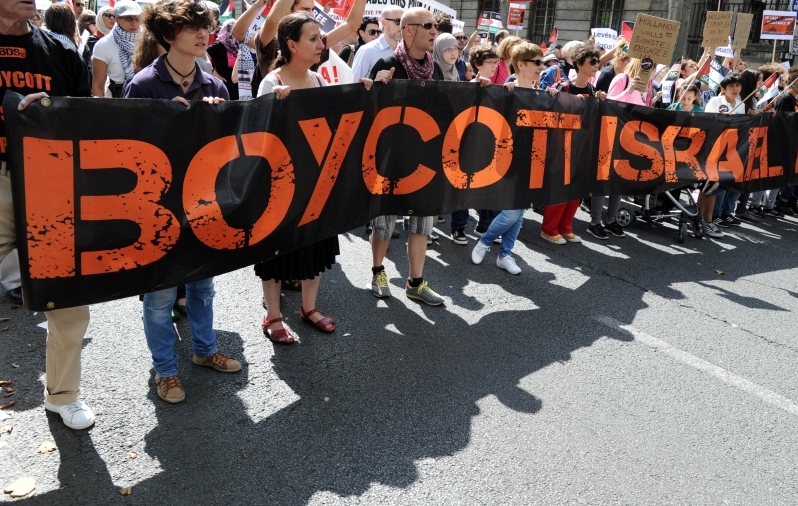 British academics announce boycott universities in Israel to fight for Palestinian people's rights
More than 300 British academics from 72 different institutions have pledged to boycott Israel until it "complies with international law, and respects universal principles of human rights".
More than 300 British academics from dozens of universities have pledged to boycott Israeli academic institutions in protest at what they call intolerable human rights violations against the Palestinian people.
Titled "A Commitment by UK Scholars to the Rights of Palestinians", the declaration appeared as a full-page ad in British daily The Guardian and was signed by 343 academics.
"As scholars associated with British universities, we are deeply disturbed by Israel's illegal occupation of Palestinian land, the intolerable human rights violations that it inflicts on all sections of the Palestinian people, and its apparent determination to resist any feasible settlement," the ad said.
The scholars added that they "will not accept invitations to visit Israeli academic institutions, act as referees in any of their processes, participate in conferences funded, organized or sponsored by them, or otherwise cooperate with them".
The scholars who signed the commitment have also urged their colleagues throughout the U.K. to join them in signing the pledge.
In a statement on behalf of the organisers of the boycott, Prof Jonathan Rosenhead, of the London School of Economics, said Israel's universities were "at the heart of Israel's violations of international law and oppression of the Palestinian people".
A press release on www.commitment4P.com, where more academics can append their signature, said: "This Commitment is motivated by deep concern for Palestinians, including Palestinian academics, struggling to sustain some semblance of normal life in intractably difficult circumstances of occupation, and denial of basic human rights."
"The need for solidarity with the Palestinian people, as expressed in the Academic Commitment, is made more urgent today by the current escalation of violent conflict in Israel/Palestine," the press release added.
"The fatalities are overwhelmingly of Palestinians engaging in street protests provoked by Israel's 48-year and ever tightening occupation. Palestinians are driven to desperation in the face of Israeli intransigence, and its continuing ethnic cleansing of East Jerusalem," it continued.
The campaign comes a week after a letter signed by 150 British authors and artists, including Harry Potter author J. K. Rowling and double Booker Prize-winning novelist Hilary Mantel, said cultural boycotts that singled out Israel were "divisive and discriminatory, and will not further peace."
. Tags: #
UK
#
Israel
#
Palestine
#