French mayor claims Islam will be banned from France
2015-05-19 10:33:15 | Al Muslim News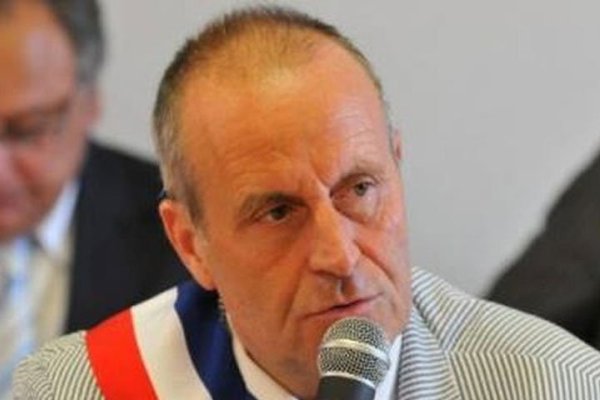 Mayor Robert Chardon of the Southern French city of Venelles
A French mayor, who claimed that Islam will be banned from the France by 2027, is facing expulsion from France's main opposition conservative party after rightists rejected his calls as 'unacceptable'.
The controversy erupted after Mayor Robert Chardon of the Southern French city of Venelles tweeted multiple times on Thursday that "the religion of Islam will be banned in France on Oct. 18, 2027."
Anyone practicing the religion should be "immediately escorted to the border," he added.
Chardon was not immediately available for comment.
A spokesman for Chardon's party, the center-right UMP of former French President Nicholas Sarkozy, told Al Jazeera that they are considering banning Chardon from the party.
"We condemn this but have yet to issue a formal comment on the issue," UMP spokesman Pierre-Albert Mazars said. "We have begun procedures to look into removing [Chardon from the Party]."
Mazars said the party had no idea why Chardon had chosen the date of Oct. 18, 2027.
Mehdi Meftah, founder of Parti des Indigènes de la République (PIR), a political party representing the interests of people from many of France's predominantly Muslim former colonies in Africa and elsewhere, called the mayor's calls to outlaw Islam "absurd."
"We are interpreting this as a great thing," Meftah said. The comments, he added, show that French Muslims have developed enough political power in France to fluster their adversaries. "We, [French Muslims] are more and more visible. We have our mobilizations. We have our visions of what France should be," he said.
While the political future of France's most anti-immigrant politicians remains uncertain, Meftah says French Muslims are standing their ground.
"We are here for good," he said, "Nothing will change that reality, except for genocide or something to that effect", he added.
France has laws against racist speech that are often not applied, and it remains unclear whether authorities will take action against Chardon for his comments.
In April, the National Observatory Against Islamophobia warned of an unprecedented increase in Islamophobic attacks in France during the first three months of 2015, rising by six-fold than in 2014.
Islamophobic actions soared by 500% compared to the same period in 2011, according to the observatory.
The situation for French Muslims has been deteriorating recently, especially after Paris attacks killed 17 civilians.
The observatory also noted that more than 222 separate acts of anti-Muslim behavior were recorded in the first month after the January attacks.
France is home to Europe's largest Muslim minority population of seven million.
. Tags: #
Anti-Islam
#
Islamophobia
#
Controversial
#
France
#