French College Launches First Quran Chair
2015-04-04 03:59:00 | Al Muslim News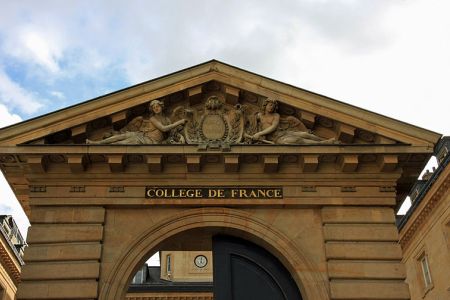 A reputable French college announced the launch of the country's first chair for studying the Holy Qur'an, leading the way towards offering specialized studies on Islam, the Parisian institution of higher education announced Tuesday, OnIslam reported.
"For the first time, the College de France will simultaneously bring its program on the Bible (Chair "Biblical Milieu" by Thomas Römer, founded in 2009) and the Quran," enthuses François Déroche in a presentation note of his teaching.
This chair, entitled "History of the Qur'an text and transmission", belongs to a specialist of Arabic manuscripts, the paleographer François Déroche.
According to the principle of free access to knowledge at the College of France, courses are accessible to all, without prior registration, according to availability of places.
The Qur'an is a revelation from God, the creator of the worlds, so He is the original author.
There is only one Qur'an which is in Arabic and many translations of the Qur'an in several languages.
There could be multiple translations by different authors in the same language such as English.
The Qur'an was revealed to Prophet Muhammad (peace be upon him) through the archangel Gabriel who used to make the Prophet memorize the Qur'an and made him revise it every year in the month of Ramadan, the fasting month.
. Tags: #
Quran
#
France
#