France: Fashion retailer Zara fires employees for refusing Muslim woman wearing Hijab
2015-11-20 00:48:17 | Al Muslim News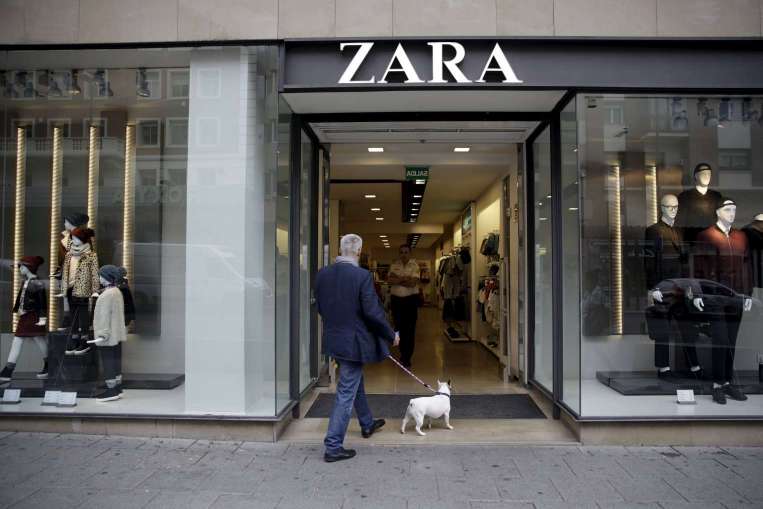 Zara has found itself in the midst of controversy after a guard denied entry Muslim woman wearing headscarf into one of its French stores.
Fashion retailer Zara fired two employees from a French store after social media outrage over a Muslim woman being denied entry for wearing a headscarf.
A video of the event, which occurred in Plaisir, a suburb west of Paris, had spread quickly on social media, provoking outrage and calls for a boycott. People on social media respond their anger towards the Spanish retailer and having sympathy towards the Muslim community.
In the video, uploaded the day after the Paris attacks, the security guard reportedly tells the woman that nobody is allowed to enter with their head covered. "If things change, they'll change, but I don't make the rules," he says.
In Response, the Spanish company confirmed it had dismissed the manager and security guard involved in the incident.
"This type of mentality is unheard of at Zara and there have never been instructions given out to act this way," said Jean-Jacques Salaun, head of Zara's French stores.
Salaun said a security guard at the store in Plaisir, west of Paris, asked the woman to remove her headscarf, known as a hijab. When the woman refused, she was not allowed to enter.
A French law introduced in 2010 prevents anyone from wearing a full face covering in public, but the law doesn't apply to the hijab or headscarf, which only covers the hair.
Salaun said he offered the woman a full apology as soon as he heard about the incident.
This is not the first time Fashion retailer Zara has been called out for its discriminatory practices. In June, a former attorney for the retailer filed a $40 million lawsuit claiming he was subjected to homophobic, racist and anti-Semitic harassment. Shortly after, the Center for Popular Democracy released a survey that found the Zara's New York City stores discriminate against its black employees and customers.
"Respect for diversity is the fundamental pillar on which Inditex (Zara's parent company) was founded, with more than 140,000 employees worldwide representing a rich multitude of cultures and religions," Zara said in a statement.
. Tags: #
Islamophobia
#
Hijab
#
France
#