Former US Congressional Candidate Conspires to Mass Murder Muslims
2015-05-22 11:37:53 | Al Muslim News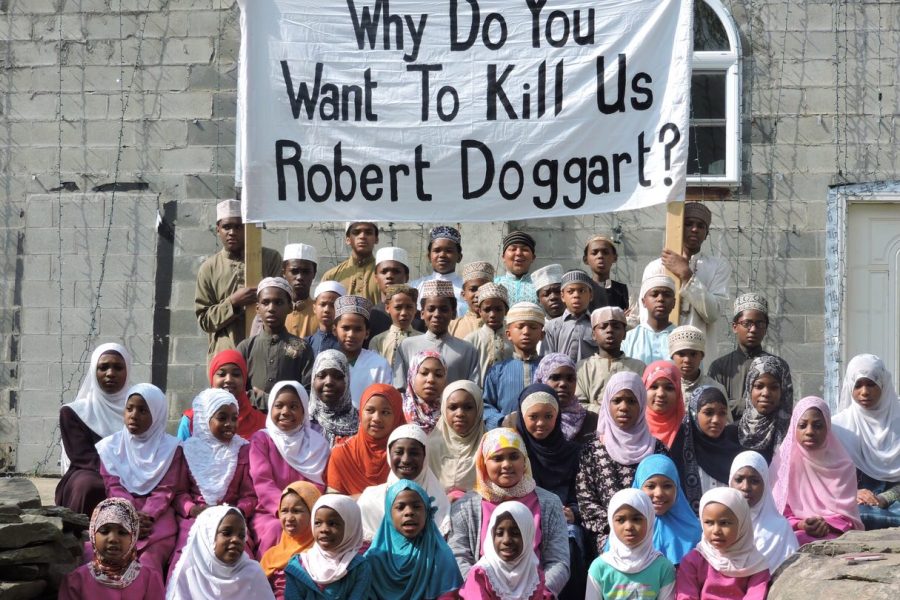 Children from Islamberg home school group, New York
US authorities arrested and charged former 4th Congressional District candidate Robert R. Doggart of Signal Mountain, Tennessee in connection with a plot to kill residents and destroy the school and mosque of the Muslim village of Islamberg in Hancock, New York.
The previously sealed criminal complaint, filed in federal court April 13 in the U.S. District Court for the Tennessee, shows Doggart, age 63, planned to use an M4 rifle, explosives, machete and if needed snipers. He warned that those who joined his team should prepare for hand-to-hand combat with any residents encountered in his pursuit.
The Public Relations Director for The Muslims of America (TMOA), Muhammad Matthew Gardner vehemently expressed, "Doggart is an example of the results of unchecked and rampant Islamophobia which has spread lies for years about our peaceful community. This man plotted to mercilessly kill us, kill our children, and blow up our mosque and our school. We have sound reason to believe he has already visited our other locations around the U.S. What other murderous plans do he and his private militia (also known as American Taliban) have and where are his accomplices? All would agree, if a Muslim did this, the perpetrator would be immediately identified as a terrorist then prosecuted to the fullest extent of the law. The examples are numerous. Therefore, we call on all branches of justice to see to it that this man is prosecuted for planning a heinous hate crime and terrorist act," according the website of Muslims of America.
Doggart, who FBI special agent James Smith stated "associates with private militia groups", spent most of 2014 running for U.S. Representative and simultaneously plotting to commit murder and mayhem in Islamberg. Doggart's plan to bomb Islamberg served to put the United States government on notice of his gripes. "I got this battalion that I command and they want to go take action. [They] are so sick and tired of the crap the government is pulling that we go take a small military installation or we go burn down a Muslim church…," reported Doggart in a wiretapped telephone conversation. Doggart's now deactivated Facebook page indicates that he subscribed to the right wing, pro-militia ideology that Islam in America is wrong. Doggart's persistent efforts to commit mass murder and destruction attracted the attention of the FBI in February 2015 when many private militia groups were under scrutiny similar criticism as a result of a new assessment refocusing attention on "sovereign citizen extremists" who have committed increasing attacks against America since 2010. In 2009, Department of Homeland Security Secretary Janet Napolitano came under fire when her agency initially warned of the growing domestic terrorism threat of right-wing private militia groups. Critics preferred to focus on Islamic threats.
The criminal affidavit indicates that Doggart travelled to South Carolina and Texas to meet with members of private militia who shared a similar hatred of the U.S. and Muslims. This activity matches an increase in unwelcome strangers visiting properties of The Muslims of America in South Carolina.
In an interview, Chief Executive of The Muslims of America, Hon. K. Hussein Adams, recounted the astonishing trail of attacks against the community.
On June 18, 2013, two men from Albany, New York, Glendon Scott Crawford and Eric J. Feight, were arrested by the FBI for building a weapon of mass destruction. The powerful X-Ray device was to be used against the Muslims in the area as well as against US President Obama, he said.
Outraged about the Doggart conspiracy, Mr. Adams provides insight regarding the escalating attacks against American Muslims, "It's simple, Doggart is of those who want to incite a civil war between Muslims and Christians by perpetrating violent acts meant to provoke and terrorize us.
Although the prosecution, lead by Assistant U.S. Attorney Perry H. Piper argued for Doggart's continued detention, on May 6, 2015, the magistrate judge shockingly ordered his release subject to multiple conditions, including electronic monitoring, no internet activity, remaining under the 3rd party custody of two adult daughters, posting a $30,000 unsecured bond and staying away from any of the victims or potential victims.
Islamberg is a small village in Hancock, Delaware County, New York, founded by Imam Mubarak Ali Gilani, a Pakistani Sufi preacher. The village was founded in the late 1980s, when, reportedly inspired by Gilani, a group of primarily African American Muslims left New York City, reportedly to escape crime, poverty and racism. They built a community of around 40 family houses, with its own grocery store, bookstore and Mosque. Islamberg is the first of a number of communities set up under the direction and tutelage of Sheikh Mubarak Ali Shah Gilani. Similar communities have been founded in other rural areas of the United States.
Members of The Muslims of America primarily consist of African American Sunni who are indigenous Americans with Islamic roots spanning four generations.
The first generations were mainly converts from various branches of Christianity. Adult residents work in professional and trade jobs while the children participate in local youth sports programs.
. Tags: #
Anti-Muslim
#
Islamophobia
#
America
#