Expel Myanmar from ASEAN over Rohingya: Former Malaysian PM
2015-06-12 10:08:21 | Al Muslim News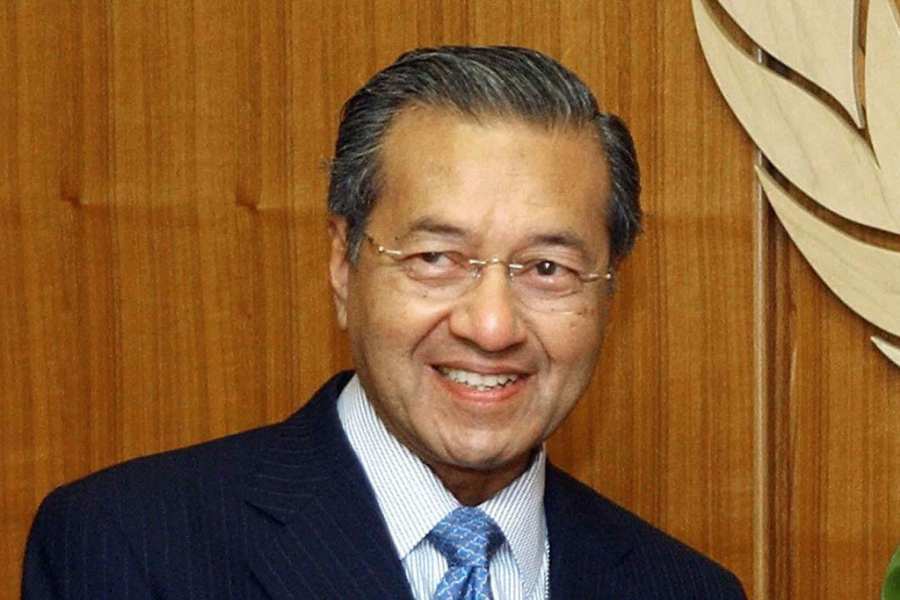 Says Myanmar shouldn't be protected by regional bloc if it continues ignoring calls to end persecution of Muslim minority
Former Malaysian Prime Minister Dr. Mahathir Mohamad said Friday that Myanmar should be expelled from ASEAN over alleged human rights violations against the Muslim Rohingya minority.
He told an international conference on Rohingya in Kuala Lumpur that Myanmar should be charged under international law and stripped of its membership to the Southeast Asian bloc for permitting "genocide" against its Muslim population, Anadolu Agency reported.
"I was instrumental in persuading other ASEAN countries to accept Myanmar as a member, despite all the ill treatment against Aung San Su Kyi," he said, referring to Myanmar's renowned opposition leader.
"But now they [Myanmar] is behaving differently," Mohamad – who served as premier and Barisan Nasional chairman for 23 years until 2003 – added.
"I even wrote a letter to Su Kyi on the plight of the Rohingya and asked her to step in to resolve the matter. But there was no response."
Since 2012, Rohingya -- who the United Nations consider to be the world's most persecuted ethnic minority -- have been fleeing Myanmar in droves, in fear of violence that some human rights groups consider to be state-sponsored.
Myanmar has been under pressure to help stem the flood of migrants who have been attempting to land on shores across Southeast Asia. The country does not recognize the Rohingya, preferring to refer to them as Bengali, which suggests they are from neighboring Bangladesh.
Since Thailand launched a crackdown May 1 following the discovery of dozens of bodies at human trafficking camps near its southern border with Malaysia, thousands of migrants have been stranded in the region's waters. On June 9, Malaysian police said they had also recovered the remains of 106 suspected victims in the border town of Padang Besar.
Mohamad said Friday that because of Myanmar's lack of a response to international calls to address the crisis, the treatment of the Rohingya had turned from a domestic issue to an international one.
"I'm a firm believer that every country has internal affairs and others should limit interference. But this is way beyond an internal affair," he added. "They are killing people."
Mohamad stressed that if Myanmar continues ignoring calls to end "torture" against Rohingya, the country should not be protected by the by-laws of any regional blocs.
"What Myanmar has done and has been doing is simple genocides," he said. "We are here talking about what has been done. I think we should move from there and start talking about what we are going to do with Myanmar as the matter continues."
The former premier stressed that Malaysia -- as this year's ASEAN chair -- must be firmer with Myanmar while persuading other member countries to declare trade sanctions if the matter worsens.
Malaysia currently hosts one of the largest urban refugee populations in the world.
As of mid-2014, some 146,020 refugees and asylum seekers had been registered with the UN High Commissioner for Refugees in Malaysia, of which the vast majority - some 135,000 - is from Myanmar. The three largest ethnic groups seeking asylum in the region are Chin - a largely Christian minority from Myanmar - Rohingya and other Myanmar Muslims.

. Tags: #
Rohingya-Muslims
#
Malaysia
#