European Rohingya Council calls for Rohingya `genocide` inquiry
2015-11-03 06:20:23 | Al Muslim News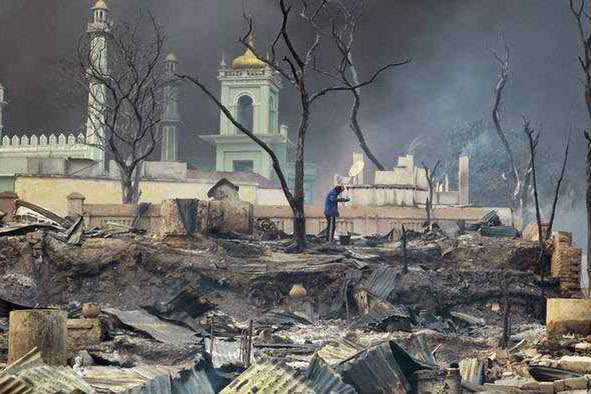 Demand comes after analysis based over 3 years evidence, suggests Myanmar government, army, police responsible for genocide against Rohingya Muslim
The European Rohingya Council has underlined its support for a report that claims that Myanmar's government, army and police are responsible for genocide against the country's Rohingya Muslim minority, and has reiterated its call for an investigation by the United Nations.
The analysis -- released last week by the Allard K. Lowenstein International Human Rights Clinic at Yale Law School, Yale University, United states -- is based on evidence gathered over three years by the Fortify Rights advocacy group, Anadolu Agecny reported.
In a statement released last weekend, Commission Chair Khairul Amin said that the Yale report was not the first time that "the existential threats" faced by Rohingya have been highlighted in major international fact-finding missions.
"The finding of the Yale Law School is invariable with that of United to End Genocide, titled Marching to Genocide in Burma [Myanmar] which found that nowhere in the world are there more known precursors to genocide than in Burma today [against Rohingya]," Amin stated.
. Tags: #