Dutch Prime Minster under harsh criticism after wishing Muslims happy Ramadan
2015-06-21 05:38:00 | Al Muslim News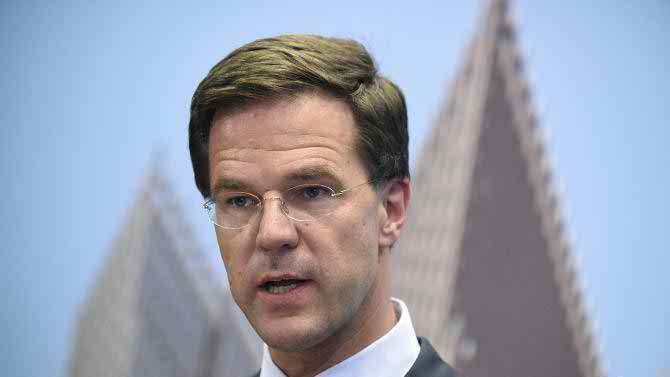 Prime Minister of the Netherlands Mark Rutte
Mark Rutte, Prime Minister of the Netherlands got a storm of criticism after wishing Muslims a nice Ramadan, Morocco World News reported.
It was the first time that the prime minister wished Dutch Muslims a happy Ramadan, which triggered a big stir, IINA reported.
His Twitter message read: "I want to wish the one Million Muslims in the Netherlands a nice Ramadan. Ramadan kareem."
Dutch anti-Islam politician Geert Wilders was not the only one to be very critical about this message to Muslims. Many other Dutch citizens didn't appreciate Rutte's move towards Muslims.
Some wondered why Rutte didn't send similar wishes during Christmas or other important national festivities. Some even compared wishing Ramadan Mubarak with anti-Semitism.
It is to be noted that both U.S. President Barack Obama and British Prime Minister David Cameron tweeted similar messages without stirring any controversy in their respective countries. Cameron sent his very best wishes to everyone who is observing the holy month of Ramadan. And Obama wished everyone a Ramadan Kareem.
Some of the reactions were very harshly critical of Islam, with many associating it with murder and oppression. Some went as far as claiming that the Dutch Premier's message to Muslims as "a slap in the face of victims of Islam."
Around 5% of the Netherland's 17 million people are Muslims. Mostly Muslims are living in Netherland migrant worker form Turkey, Morocco and from former colonies of Indonesia and Suriname.

. Tags: #
Islamophobia
#