Daesh destroys historic mosque in Mosul Iraq
2017-06-22 13:37:13 | Middle East News @Al-Muslim Ne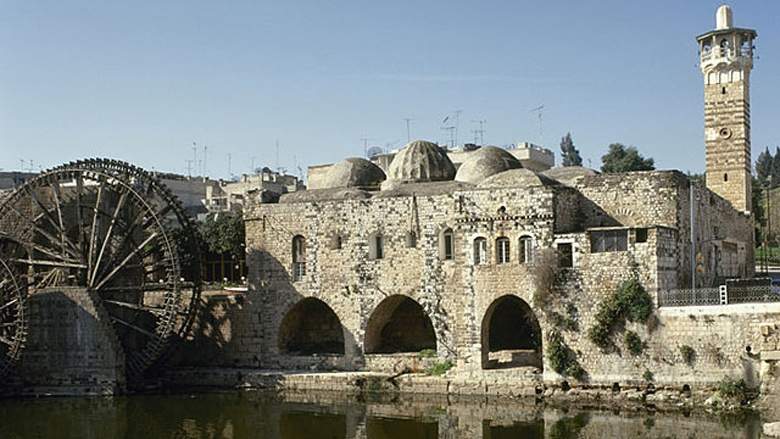 MOSUL, Iraq : Daesh has blown up the enduring Grand al-Nuri mosque and its known leaning minaret, in Mosul, the Iraqi army aforesaid wednesday.
The terror cluster destroyed the building "and its minarets whereas our forces were fifty meters [164 feet] away", Lt. Gen. Abdulemir Yarullah of Operations Command in Mosul said during a statement.
Responding to the destruction, coalition commander Maj. Gen. Joseph Martin same Daesh "destroyed one among Mosul and Iraq's nice treasures.
"This is a crime against the individuals of Mosul and every one of Republic of Iraq, and is an example of why this brutal organization should be wiped out," he said.
"The responsibility of this devastation is ordered firmly at the sill of ISIS, and that we still support our Iraqi partners as they carry these terrorists to justice," he added, referring to the Muslim State of Republic of Iraq and Syrian Arab Republic, another name for Daesh.
Daeh leader Abu Bakr al-Baghdadi declared so-called caliphate at the historic musjid in 2014.
"Blowing up the al-Hadba tower and also the al-Nuri mosque amounts to an officer acknowledgement of defeat," Iraqi Prime Minister Haider al-Abadi same during a temporary touch upon his web site.
Before Daesh took management of city, United Nations agency had begun a shot to guard and rehabilitate the tower, referred to as Al Hadba, or the hunchback.
Daesh's Amaq news organization defendant american craft of destroying the mosque. United States LED coalition has denied the claims.

Iraqi forces began contemporary operations Sunday, geared toward retaking Mosul's previous town, a densely-populated maze of slim alleys wherever fighting is sometimes conducted house to house.
Backed by protection provided by a U.S.-led coalition, the Iraqi military is presently engaged during a months-long campaign to recapture city, Daesh's last defense in northern Republic of Iraq.
. Tags: #
Anti-Islam
#
Anti-Muslim
#
Terrorism
#