Curfew, house arrests in Indian-occupied Kashmir as Ramadan starts
2015-06-20 04:34:36 | Al Muslim News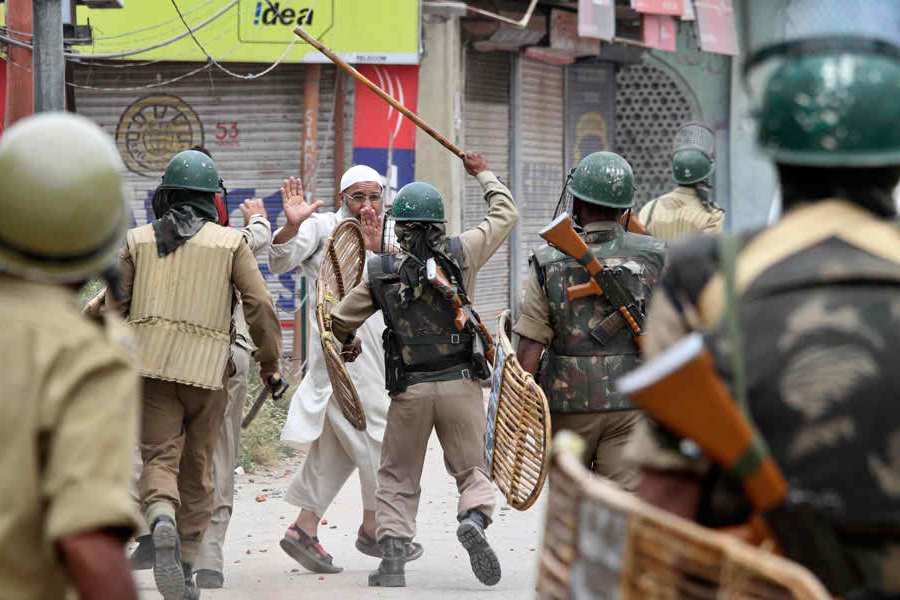 Kashmiris Muslims have opened the month of Ramadan under an unannounced curfew imposed by Indian forces.
Pro-independence leaders and scores of young men were arrested Friday in Indian-occupied Kashmir as authorities clamped down ahead of a planned protest march to the northern town of Sopore, which has witnessed a string of allegedly politically-motivated civilian murders.
With a shutdown Thursday that saw businesses, offices and schools closed, Indian police and paramilitary forces put heavy restrictions on movement in Indian-occupied Kashmir's capital Srinagar's old city, as well as Sopore and its adjoining areas.
Restrictions were also imposed on the outskirts of Srinagar, where the highway connects the city to Sopore.
All of the leading pro-Pakistani and pro-independence leaders were placed under house arrest and when the most prominent, Syed Ali Shah Geelani, attempted to break the cordon outside his home he was detained and taken to a police station.
The government also did not allow Friday prayers at the historic Jamia masjid, known as the Grand Mosque, and blocked worshippers from entering the mosque in the heart of Srinagar.
"They had wound loops of concertina wires on all the roads around the Jamia mosque, this is our reality that India does not allow us to offer Friday prayers on the first day of Ramadan," Mir-waiz Umar Farooq, a senior pro-independence leader and chief cleric of Srinagar's Grand Mosque, told Anadolu Agency.
Farooq was supposed to deliver the sermon ahead of the Friday prayers but had been placed under house arrest by Indian Armed forces.
The Indian army maintains 600,000 troops to control the overwhelming desire for independence among Kashmiris in the region.
The resistance leadership in Indian-occupied Kashmir had jointly called for a march Friday to Sopore, where six civilians, most of them with links to the Kashmiri independence movement, have been killed in less than a month by unidentified gunmen.
While police blame militants for the killings, the resistance leadership, pro-independence militant groups and people in Sopore all accused Indian intelligence agencies for the killings.
Kashmir, a Muslim-majority Himalayan region, is held by India and Pakistan in parts and claimed by both in full.
The two countries have fought three wars -- in 1948, 1965 and 1971 -- since they were partitioned in 1947, two of which were fought over Kashmir.
Since 1989, Kashmiri resistance groups in Indian-occupied Kashmir have been fighting against Indian rule for independence or for unification with neighboring Pakistan.
More than 70,000 Kashmir Muslims have reportedly been killed in the conflict so far and several thousands are missing.
. Tags: #
Kashmir-Muslims
#
India
#