China spreading AIDS among Uyghurs Muslims through AIDS infected prostitutes
2015-08-21 05:31:15 | Al Muslim News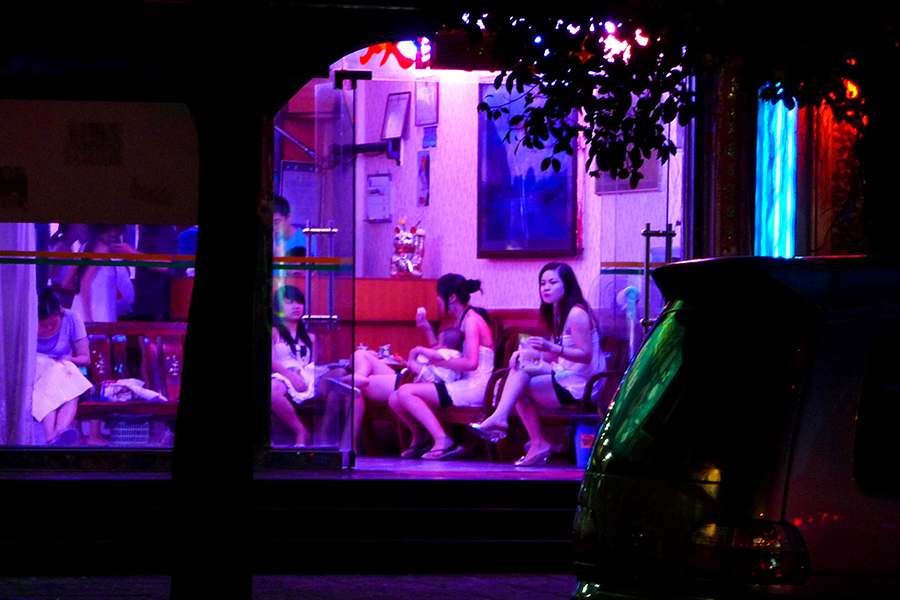 Nearly 35,200 people in Xinjiang had contracted HIV/AIDS, and 8,400 had died from the disease, according to official data released in 2014.
HIV/AIDS has been on the increase among young Uyghur men in the southern part of northwest China's Xinjiang region due to an influx of infected prostitutes who have been transmitting the deadly disease since 2009, according to a Uyghur former health official and a professor with knowledge of the situation' reported Radio Free Asia.
"Now HIV/AIDS is a most dangerous disease in the Uyghur autonomous region, especially among local Uyghurs," said Feruk Pidakar (not his real name), a former senior government official at the Office for AIDS Control and Prevention under the Health Department of the Xinjiang Uyghur Autonomous Region, the area's formal name.
"It's a more dangerous and harmful social phenomenon than the 'unstable elements' which are caused by so-called 'terrorism' and 'religious extremism,' according to the Chinese propaganda," he said.
Pidakar, who left China several weeks ago with his family to seek a better and safer future for his children in the United States.
He insisted on using an assumed name during an interview with RFA's Uyghur Service because he does not want authorities to endanger the safety of his parents and other relatives who are still living in Xinjiang.
"Thousands of Han-Chinese immigrants moved to the southern part of Xinjiang with the government's support," he said. "Hundreds of prostitution houses opened under the guise of beauty salons, massage parlors or bathrooms in Aksu (in Chinese, Akesu), Kucha (Kuqa), Kashgar (Kashi), Yarkant (Shache) and Hotan (Hetian)."
"AIDS/HIV-infected Han sex workers from China's inner provinces sell [their services] in predominantly Han red-light districts in southern Xinjiang," he said. "When we were in the south, some of the Uyghur parents and farmers complained to us that there were black-windowed minibuses loaded with Han sex workers that provided cheep sex to the young Uyghur farmers."
Nearly 35,200 people in Xinjiang had contracted HIV/AIDS, and 8,400 had died from the disease, according to figures issued by the regional Heath and Family Planning Committee at the end of 2014.
Roughly 13,000 cases were in Ili (Yili) Kazakh Autonomous prefecture, 10,000 in Urumqi, 7,000 in Aksu prefecture, 5,000 in Kashgar prefecture and 2,000 in Hotan and Turpan (Tulufan) prefectures.
Local Uyghurs now account for 80 percent of HIV/AIDS victims in Xinjiang, which had the fifth highest number of cases of the disease among China's regions and provinces, according to the Office for HV/AIDS Control and Prevention, Pidakar said.
Before 2008, most HIV-infected people had been concentrated in northern part of Xinjiang, including the cities of Ghulja (Yining) and Urumqi, and contracted the disease from infected needles they used to inject heroin, he said.
The disease's rapid spread among young Uyghur men in the south came about after the deadly July 2009 riots which prompted the Chinese government to step up its repopulation strategy and assimilation policy in the area by bringing in more Han Chinese to settle there.
The riots, which began as a protest in Urumqi, escalated into violent attacks mainly targeting Han Chinese. China's armed police were called in to quell the unrest, which killed nearly 200 people, and injured more than 1,700 while leaving many vehicles and buildings destroyed.
The first recorded case of an HIV/AIDS-infected person in Xinjiang was in 1995 in Komul (Hami), the most eastern prefecture that bordered China's inner provinces and was heavily populated by Han Chinese, he said.
Nevertheless, some counties in southern Xinjiang still have only one employee who is responsible for HIV prevention work, and most material on the subject is published in Chinese, not the Uyghur language, he said.
"So most of the local Uyghur population, especially Uyghur farmers, have no knowledge and prevention methods regarding HIV/AIDS," Pidikar said.
The transmission of HIV/AIDS in the northern part of Xinjiang has been partly controlled in recent years, but it has spread widely among Uyghurs men age 20-40 in the southern oasis towns, he said.
"Our investigation indicates that local Uyghurs make up the overwhelming majority of such infections in southern Xinjiang," he said. "Today people refer to the HIV/AIDS epidemic in the region as 'a Uyghur disease.'"
Uyghurs have complained that although the government has set strict rules banning Muslim praying, fasting and other religious activities to maintain 'social stability' and national security, it has failed to ban the illegal activities of Han sex workers and continued to allow red-light districts, he said.
Memetjan Sadir, a Uyghur sociologist who was an associate professor at a university in Urumqi before immigrating to the United States earlier this year, told RFA that when he used to travel to southern Xinjiang annually for research, he noticed signs of the increasing HIV/AIDS epidemic.
"The authorities have left behind the rapidly increasing HIV/AIDS epidemic in the region and instead focused on so-called 'terrorism and religious extremism,'" he said.
He noted that security in Hotan had increased when he visited the area in July 2014 following the start of the Chinese government's "strike hard" campaign to fight separatism, religious extremism and terrorism in Xinjiang. The campaign followed several violent incidents in the region, including a May 22 bombing at a market in Urumqi that killed 43 people, including the four attackers.
But when Sadir and a local Uyghur friend visited a street dominated by Han immigrants in Hotan city, he could not believe his eyes when he saw hundreds of Han prostitutes standing in the doorways of beauty salons, massage rooms, bathrooms and cafes, beckoning in different Chinese dialects and accents to young men who passed by.
"I saw dozens of armed police patrolling just at the entrance of this red-light district with armored cars," he said.
"Educated Uyghur citizens and government employees know that the immigrant Han sex workers are infected with the HIV/AIDS virus, but nobody dares to complain about them," he said. "If they speak openly, they know very well that they will be accused of the crime of ethnic separatism or religious extremism."
. Tags: #
Uyghr-Muslim
#
China
#