China bans Ramadan fast in Uyghur Muslim region
2015-06-18 07:40:24 | Al Muslim News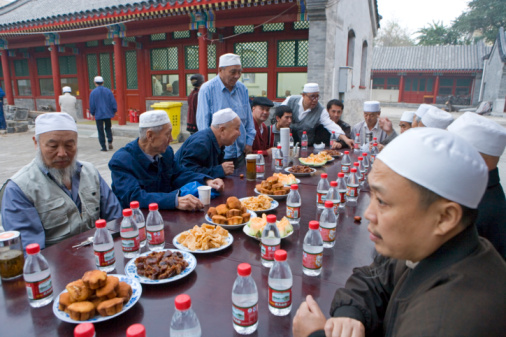 Government employees, teachers and students and are prohibited from fasting in Ramadan in Xinjiang (East Turkistan).
China has banned Uyghur Muslim from fasting during the holy month of Ramadan in Xinjiang region (East Turkestan), including the repeat of a ban on fasting for students, teachers and government officials which was introduced last year and ordered restaurants to stay open, official websites showed as the holy month began on Thursday.
In Ramadan, Muslims are required to fast from dawn to dusk during the month but China's ruling Communist party is officially atheist and for years has restricted the practice in Xinjiang, home to the mostly Muslim Uighur minority, FMT reported.
"During Ramadan do not engage in fasting, vigils or other religious activities," according to a local government website, in the region's Bole County.
"Food service workplaces will operate normal hours during Ramadan," said a notice posted last week on the website of the state Food and Drug Administration in Xinjiang's Jinghe county.
The Chinese authorities of the Muslim province are stepping up controls on the Islamic faith. Muslim Officials are forced to give verbal as well as written assurances "guaranteeing they have no faith, will not attend religious activities and will lead the way in not fasting over Ramadan," state media reported.
Uighur rights groups say China's restrictions on Islam in Xinjiang have added to ethnic tensions in the region, where clashes have killed hundreds in recent years.
"China's goal in prohibiting fasting is to forcibly move Uhyghurs away from their Muslim culture during Ramadan," said Dilxat Rexit, a spokesman for the exiled World Uyghur Congress.
"Policies that prohibit religious fasting is a provocation and will only lead to instability and conflict", he added.
In Tarbaghatay (Tacheng) city, this month ordered schools to communicate to students that "during Ramadan, ethnic minority students do not fast, do not enter mosques… and do not attend religious activities".
Similar orders were posted on the websites of other Xinjiang education bureaus and schools.
Ahead of the holy month, one village in Yili, near the border with Kazakhstan, said mosques must check the identification cards of anyone who comes to pray during Ramadan, according to a notice on the government's website.
The Bole county government said that Mehmet Talip, a 90-year-old Uighur Communist Party member, had promised to avoid fasting and vowed to "not enter a mosque in order to consciously resist religious and superstitious ideas".
The Chinese government has also recently ordered Uyghur to stock and sell alcohol and cigarettes in attractive displays, despite the fact that Muslims consider it a sin to sell alcohol for religious reasons.
Uyghurs are subjected to discrimination in many respects, including being prevented from practicing their faith openly; the banning of beards and headscarves (hijab) and being prevented from teach their children the Quran. Officials and people younger than 18 are banned from participating in religious activities.
Hundreds of Muslims have been killed in unrest in Xinjiang in the past two years, where China's repressive policies - including controls on religion and Uighur culture - have intensified.
Xinjiang region, on the borders of Central Asia, Afghanistan, Pakistan and India, is the historic home to the Uyghur Muslims who speak a Turkic language. China re-established control in 1949 after crushing short-lived state of East Turkestan (Xinginag).
Since then, there has been large-scale immigration of Han Chinese to reduce Muslim majority ration. Today, Uyghur Muslims make up about 45% of the region's population; 40% are Han Chinese in Xinjiang. Uyghur fear erosion of traditional culture and Muslim faith.
. Tags: #