Canadian School ordered to pay damages to 2 Muslim students over denying prayer
2015-04-18 11:39:43 | Al Muslim News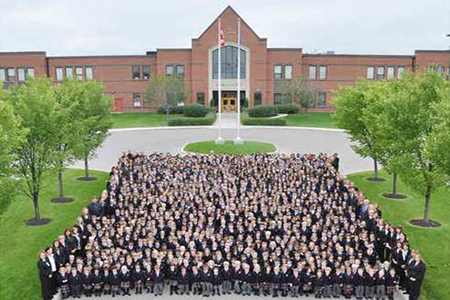 A private school in Calgary, Canada, that refused to allow two Muslim students to pray on campus grounds has been fined $26,000 by the Alberta Human Rights Commission. The Commission ordered to pay the same to teen students, as damages for "distress" and "loss of dignity".
The Commission found Webber Academy discriminated against the 14-year-old students and caused them distress and loss of dignity, CBC News reported.
The two Muslim students testified they had to try to do their daily prayers in secret, sometimes outside in the winter snow.
The school administration said it is appealing the decision. "We're not discriminating against anybody at the school on the basis of religion," said Neil Webber, the president and founder of Webber Academy.
The two human rights complaints were filed against Webber Academy (WA) in February 2012 by Shabnam Nazar and Farhat Amir on behalf of their sons.
Nazar and Amir told the Alberta Human Rights tribunal that at first, their sons prayed openly on Webber Academy School grounds with the permission of their teachers, but it did not last.
After two-and-a-half weeks of classes, Webber Academy notified them through verbal and in written, the prayers were against the school's non-denominational policy.
The tribunal heard the two teen students ended up Islamic praying outside in the winter.
From its side the School at the tribunal said it only wants to maintain a learning environment that is "free of religious influences." But the human rights tribunal found otherwise.
"Despite the respondent's specifically state goal of making people of all religious backgrounds feel welcome, its actions, objectively viewed, were not welcoming," it wrote in its decision, saying the school discriminated against the two students.
"If you're a private school, what you should be taking from it is that the Human Rights Act applies to you," said Sarah Burton, a human rights lawyer at the Alberta Civil Liberties Research Centre.
Webber Academy is appealing the tribunal's decision on religious discrimination with Muslim students.
. Tags: #
Muslim-minorities
#
Canada
#