Canadian diplomat denounces persecution of Rohingya Muslims in Myanmar
2015-05-12 03:09:02 | Al-Muslim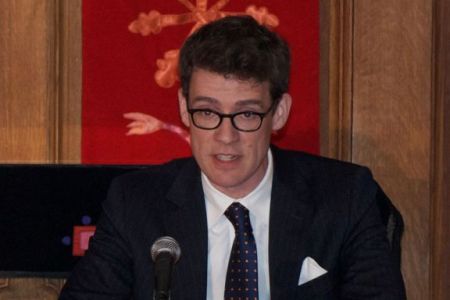 Andrew Bennett, Canada`s Religious Freedom Ambassador
Canada's religious freedom ambassador denounced recently the persecution of Rohingya Muslims in Myanmar and urged Canadian businesses eager to find opportunities in that resource-rich country to respect human rights, Houston Today reported.
Ambassador Andrew Bennett said he also conveyed his concerns about the well-documented persecution of the Rohingya Muslim population directly to Myanmar government officials, including the country's foreign affairs minister, IINA reported.
"Now really, it is the moment for a more inclusive process that brings all religious and ethnic communities together so that they can contribute to the country's development," Bennett, who was on a lengthy trip to the south Asian country, told The Canadian Press in an interview from Yangon.
"There is prejudice that exists towards Muslims throughout the country. This is an ongoing challenge not only for Rohingya Muslims, but the situation facing them is particularly acute."
Asian country Myanmar, formerly known as Burma, has faced widespread criticism for its persecution of Rohingya Muslims minority.
Human Rights Watch (HRW) has said that discriminatory policies have displaced 140,000 Rohingya Muslims, forcing them into closed camps.
Bennett invited Canadian businesses to visit his office before they pursue corporate ventures in Myanmar.
"Any Canadian businesses that are looking to engage in Burma, as with any country, they need to be aware of the human rights situation," Bennett added.
During his Myanmar visit, Bennett announced a modest donation of $580,000 to help the country fight religious persecution against Rohingya people.
Bennett said the donation will fund two projects that will try to improve religious freedom in order to advance Myanmar's security, stability and democracy.
Most of country's 1.1 million Rohingya Muslims live in apartheid-like conditions. In 2012, Massacre of Rohingya minority in Rakhine state by the Buddha extremists got the global attention. Myanmar Government labeled them illegal settlers even though they have lived in the country from centuries.
More than 140,000 Rohingya are living in refugee camps since an outbreak of violence between the Majority ethnic Arakanese Buddhists and Rohingya in 2012.
The majority of the camps are in squalid conditions and the population relies heavily on international assistance to survive.
. Tags: #