Canada: Quebec parliament adopts motion condemning `Islamophobia`
2015-10-04 04:40:07 | Al Muslim News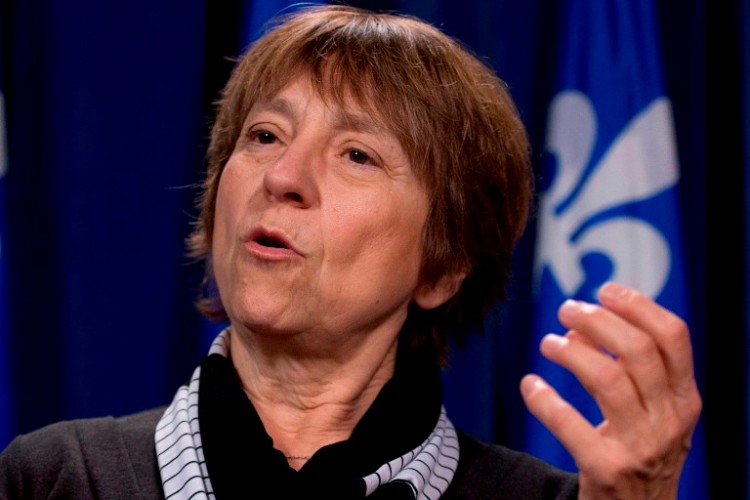 Quebec Solidaire MNA Francoise David introduced the bill at the National Assembly condemning Islamophobia.
Quebec's parliament unanimously adopted a motion Thursday condemning "Islamophobia" — particularly toward Syrian refugees — in response to what some politicians say is a growing anti-Muslim climate in the province.
About 100 members of the legislature voted in favour of the motion tabled by Quebec solitaire party co-leader Françoise David in the National Assembly on Thursday "condemning islamophobia, and calls for hatred and violence toward Quebecers of Muslim faith." The motion passed unanimously, after some early opposition from the Parti Québécois and Coalition Avenir Québec.
Immigration Minister Kathleen Weil said she supports the motion wholeheartedly. "We see the same comments in other jurisdictions, we see the same comments in other parts of Canada. You just have to be connected to the Internet and you see it. I think what's important is that governments and elected officials, people who represent a society that respects the rights and liberties of its citizens, that respects the foundations of a democracy, they act responsibly when these things happen and I think this was a gesture of responsibility," she said.
The move comes after a pregnant Muslim woman has been a victim of Islamophobic attack on Tuesday in Canada's French speaking Montreal.
A pregnant Muslim woman has been a victim of a suspected Islamophobic attack on Tuesday in Canada's French-speaking Montreal, as two teenagers approached the woman from behind and tried to rip off her hijab.
The victim, Oumessad Khoufache, 31, was on her way to pick up her daughter from school when the two teenagers boys, approached her on their bikes and assaulted her. The woman reportedly resisted but the teenagers pushed her down to the ground.
Montreal Police have been reluctant to call it a racist hate crime however is not ruling out the possibility. police said Thursday there was no evidence to suggest it was a hate crime but added the investigation is ongoing.
Meanwhile, the head of the Association of Muslims for a Secular Quebec, Haroun Bouazzi, has called on the Montreal Mayor Denis Coderre to take more action against increasing hate crimes, Anadolu Agency reported.
Absent in the motion was any mention of the niqab, the face veil worn by some Muslim women that has become a major issue in the federal election campaign, particularly in Quebec.
Political parties are split over whether people should be allowed to wear the veil during citizenship ceremonies.
. Tags: #
Canada
#