British teacher banned for life after attacking Islam and Muslims
2015-05-16 07:08:46 |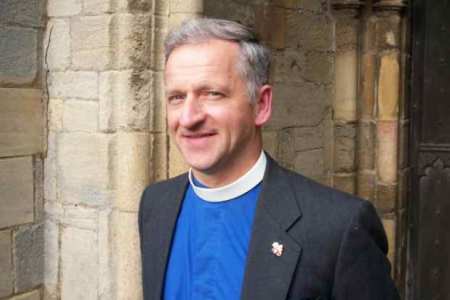 Reverend Robert West, a British teacher, who banned after insulting Islam and Muslim
A British teacher has been banned from the profession for life after he repeatedly attacked Islam and Muslims in his classes, telling pupils that "Muslims worship the devil".
"The panel is satisfied that the conduct of Reverend Robert West fell short of the standards expected of the profession," the ruling issued and published by National College for Teaching and Leadership (NCTL) read.
"Accordingly the panel is satisfied that West is guilty of unacceptable professional conduct and conduct that may bring the profession into disrepute.
"The conduct of Reverend West could damage the public's perception of the teaching profession," it added.
The action was taken by NCTL after students complained about inappropriate remarks made by West, BBC reported on Tuesday.
Earlier this West, who stood in the General election as a British National Party (BNP) candidate and received the least votes.
Hate preacher Robert West, came last in the poll, receiving only 119 votes of the 43,339 that were cast in the consistency.

When a Year 12 pupil said she was allergic to horses, West replied, "I'm allergic to Muhammadans".
When asked by a Year 12 student whether there was anything wrong with being a Muslim he said, "Yes, because we are fighting them".
During another lesson on 14 November, he said "any non-Christian god is demonic" and "Muslims worship the devil".
Following the incidents, West was banned from classrooms for life after the NCTL found him guilty of unacceptable professional conduct.
Britain is home to an estimated Muslim minority of nearly 2.8 million.
The BNP, a far-right and whites-only political party, is notorious for attacks against immigrants and British Muslims. Same as English Defence League (EDL), far-right BNP plays the card of immigration to stoke sentiment against Muslims and immigrants.
A Financial Times opinion poll showed that Britain is the most suspicious nation about Muslims.
. Tags: #
Anti-Islam
#
Hate-speech
#
UK
#