British Far-right anger at hijab in H&M ad Campaign
2015-10-04 03:54:19 | Al Muslim News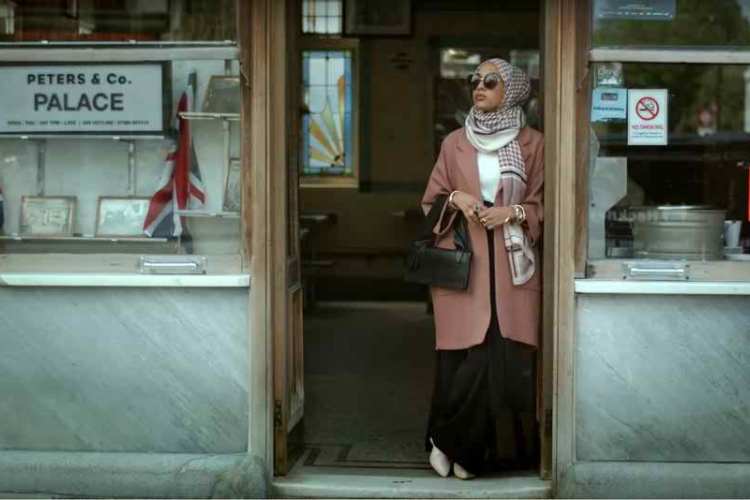 British extremist group warns Muslim `prominence in the media` will increase following H&M fashion shoot featuring woman wearing hijab
Reaction to a British retailer's advertising campaign showing a woman wearing a hijab has sparked fears of creeping Islamophobia in the country.
The campaign launched last week by H&M, the world's second largest fashion retailer.
H&M features Mariah Idrissi, a 23-year-old beautician from London, alongside other models, World Bulletin reported,
She has become the first model to wear a hijab in an H&M campaign, is shown in billboards wearing a checked brown-and-white hijab, long coat and sunglasses.
Idrissi, who has Pakistani and Moroccan parents, chose to start wearing a hijab at 17, said: 'It always feels like women who wear hijab are ignored when it comes to fashion... so it's amazing that a brand that is big has recognised the way we wear hijab.'
With the permission of her parents, however, she went ahead on the basis of it being for a 'good cause'.
She appeared as part of a campaign promoting H&M's new denim collection.
"[H&M] asked how much in terms of neck I could show, but to be honest they were very respectful," Idrissi told Fusion magazine about the shoot.
But the far-right organization Britain First warned in a news item on its website: "As the number of Muslims in Britain increases, so will their prominence in the media."
Supporters used social media to comment on the news item.
Kath Gibson posted: "Disgrace totally. If i see one in a [H&M] store i will tell them. I would like to shop in your store but unfortunately you display of model wearing hijab offends me"
Others said they would boycott H&M over the decision.
Britain First describes itself as a "patriotic organization" campaigning against mass immigration and what it perceives as the Islamization of the U.K.
Its leader Paul Golding says in a video on YouTube they are not violent a group but want to stop Muslim "grooming gangs", which he claims exploit young Christian girls.
But the group has also staged invasions of mosques and distributed anti-Muslim leaflets in the U.K.
. Tags: #
Islamophobia
#
Hijab
#
Head-scarf
#
UK
#