Brazil Denounces Israeli Ambassador Appointment
2015-09-23 02:22:23 | Al Muslim News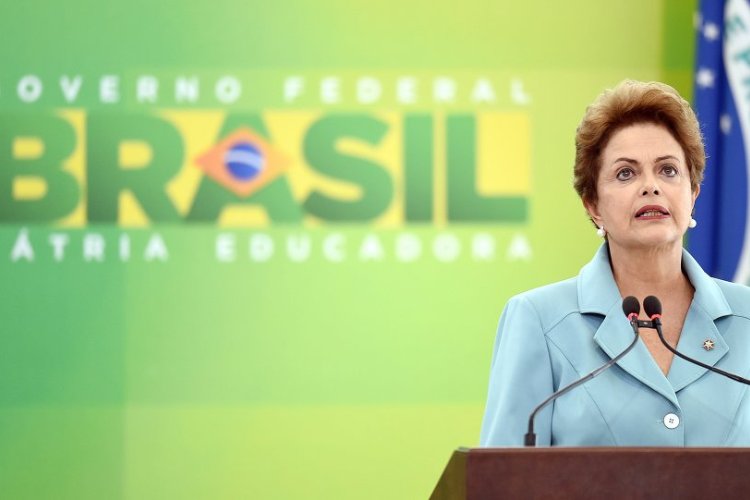 Brazilian President Dilma Rousseff has denounced the appointment of the new Israeli Ambassador for his role in Jewish settlements in the Palestinian
Brazilian President Dilma Rousseff has sent a letter the Zionist state expressing her discomfort with the appointment of Dani Dayan, former head of the Yesha Council, as Israeli ambassador to Brazil because of Dayan's ties to West Bank settlements, according to an article in the Zionist Ynet news website.
The Yesha Council is an umbrella organization of municipal councils of Jewish settlements in in occupied Palestinian territories. Businessman Dani Dayan elected Chairman of the Yesha Council in July 2007
A government's refusal to accept an ambassador is very rare, and is usually done so to avoid any diplomatic incidents. More than often the transmission of hushed messages conveying that it would be better to retract the candidate's appointment so as not to encounter rejection.
Left wing activists see the appointment as legitimizing the settlement enterprise in occupied Palestinian territories.
Netanyahu sees relations with Brazil as an important strategic goal for Israel. Brazil is the largest country in South America, with a population of 200 million, and it has the seventh largest economy in the world. Israel has made a considerable effort to develop trade relations with the international markets in Latin America, particularly with Brazil.
In August, a petition was presented to the Brazilian government calling the appointment "a violation of the international legitimacy and sovereignty of Brazil."
Just days ago, Brazil surprised many by abstaining on a resolution at the International Atomic Energy Agency's General Conference to impose monitoring of Israel nuclear sites. Joining Brazil in abstaining was India, another country with which Israel has been working on building closer ties following the election of Israel-friendly Narendra Modi as prime minister in 2014 Who globally known for his role in anti Muslim riots in Indian state of Gujrat. In 2012, during Gujrat riots more than 2000 Muslims killed by Hindu extremists.
. Tags: #