Bangladesh executes top Jamaat leader Motiur Rahman over `1971 war crimes`
2016-05-12 07:45:12 | Asian Muslim News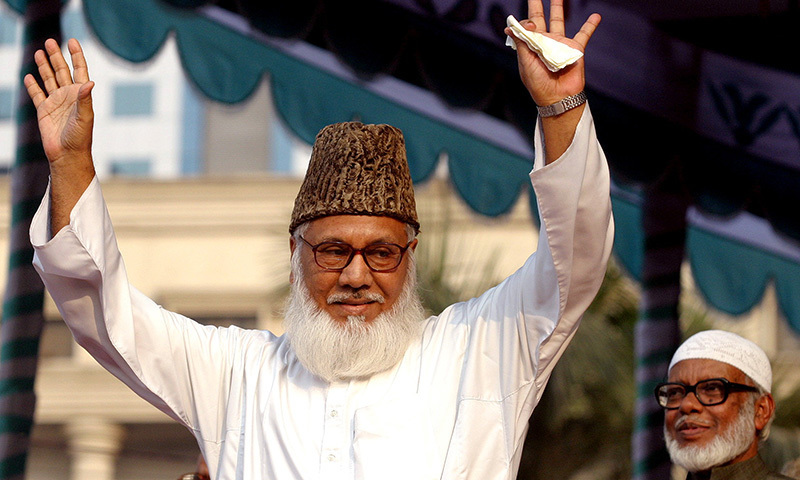 Moulana Motiur Rahman Nizami, chief of the Jamaat-e-Islami, Bangladesh`s biggest Islamic Political Party and an alliance of the ruling Bangladesh Nati
DHAKA: Bangladesh on Tuesday executed the leader of the country's largest Jamaat-e-Islami party for war crimes, officials said, a move set to exacerbate tensions in the volatile Muslim-majority nation.
Motiur Rahman Nizami, leader of the Jamaat-e-Islami party, was hanged at a prison in the capital Dhaka, just days after the nation's highest court dismissed his final appeal to overturn the death sentence for atrocities committed during the country's 1971 war.
Law and Justice minister Anisul Huq told AFP the 73-year-old leader was hanged just before midnight (1800 GMT) after he refused to seek mercy from the country's president.
"He was executed between 11:50 pm and 12:00 am midnight," Huq said.
In 2013 the convictions of Jamaat officials for war crimes triggered the country's deadliest violence in decades. Around 500 people were killed, mainly in clashes between Islamists and police, and thousands were arrested.
Nizami is the fifth and highest-ranked opposition leader -- and the fourth from Jamaat -- to have been executed since December 2013 for war crimes despite global criticism of their trials.
. Tags: #