Australian Muslim player bringing people together with football
2015-05-29 10:57:43 | Al Muslim News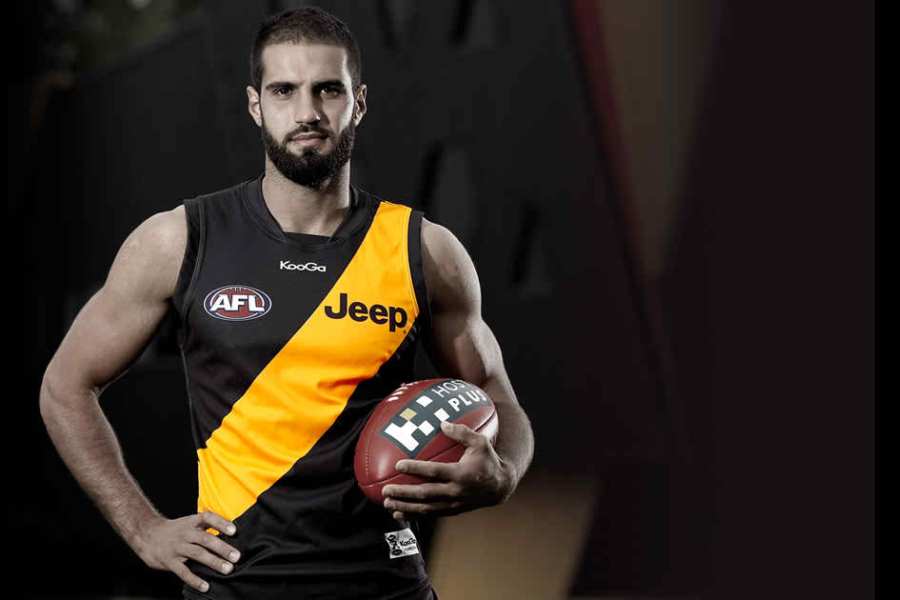 Young and devout Muslim Footballer, Bachar Houli
Offering a role model to young Muslims, Australia's Richmond Muslim player Bachar Houli has participated in a football cup organized by Sydney Islamic schools.
"When I look at the Indigenous community, I envy the way they go about things, and I'm trying to emulate their programs. And they've got fantastic talent -- it's great to see -- and that's what I see in my community as well, fantastic talent," Houli said as he visited the students cup in Western Sydney in his day off from Richmond training, SBS reported on Wednesday, May 27.
"But what we're trying to educate to these young boys is it's all about hard work as well. Natural talent doesn't get you there."
Houli is the first devout Muslim from a Lebanese background to play in Australia Football League (AFL), Onislam reported.
Attending Bachar Houli Cup, which carries his name, Houli handed over the trophy to the winners.
The cup witnessed the participation of two hundred students from Islamic schools in Sydney.
Houli said he hopes his involvement with Islamic youths has a lasting and positive impact, not just for the participants, but also for the wider community.
"If we can create good leadership within these young boys, it goes a long way to building the community as a much stronger place to be around," he said.
The tournament was praised by Giants midfielder Stephen Coniglio who said the AFL is committed to make the game for everybody.
"I mean, when you look across the AFL, I think there's about two per cent on player rosters that are from multicultural backgrounds. And we're trying to make some big steps in that area, and western Sydney is a key area with that," Coniglio said.
Teacher Andrew Rutherford says he has no doubt the Bachar Houli Cup has a very real impact.
"A lot of the time, we teachers at school notice that boys just lack that self-confidence and self-belief to actually have a go, and, sometimes, the perseverance to really work hard towards a goal, and I think he, along with a few others as well, is just a shining light," he said.
. Tags: #
Australia
#