Australian Govt Funds Muslim Mentors Programs
2015-05-13 10:32:28 |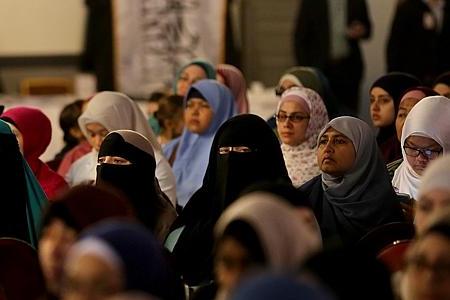 Seeing them as offering an opportunity to help Muslim youth, a number of Australian Muslim organizations have received grants as part of the government's deradicalization program, amid fears that the government involvement might taint their programs.
"Muslims are Australian citizens. They have a right to support policies, to lobby for policies, to look at changing the system," Silma Ihram, from the Australian Muslim Women's Association told The Guardian on Tuesday, May 12.
Ihram's association is one of 34 groups who received sums up to $50,000 from the government to stop the flow of young Muslims to Syria and Iraq, OnIslam reported.
The Muslim social worker said she will use the money to develop a formal qualification for Muslim mentors based in Sydney.
"The problem is that for all those people teaching Muslims, whether in public or private schools, sports groups or prisons, there's no qualification or oversight, no guarantee they've got the required skills," Ihram said.
"We want to get training into place so that anybody who's mentoring Muslims is a lot more skilled in being able to recognise problems such as anger management, domestic abuse, issues with family breakup, depression.
"All of those things that result in kids being susceptible to an aggressive ideology."
The training offered to mentors will include tackling the narrative of radical groups.
"We want to make sure that as part of the training they understand what Islam says about peace-building. There's some very strong information that's been put out by highly trained Muslim scholars refuting the basis of Isis propaganda," Ihram added.
Moreover, a crash course in Australia's political and legal systems to demonstrate "that this is in fact a pretty good country" will also be included as part of the training.
"Australia has come from a white Australia policy to a multicultural policy. It's got ombudsmen and a lot of institutions set up to uphold your rights," she says.
"We work closely with the Muslim Legal Network, which is constantly fighting for people's rights, but the average person doesn't know how to access that."
Other Programs
A similar training program for Muslim mentors was planned in Perth.
Anne Aly, a deradicalization expert from Curtin University, has received $40,000 to expand a Perth program.
She noted that her mentors will not be trained merely on countering radical views, but also on maneuvering the bumps of everyday life.
"You may not need a mentor to talk you out of joining ISIL [the so-called Islamic State], but you might need one to help you navigate the education system," Aly said.
Football United, another recipient, will use the money to run soccer clinics in Sydney.
"It will be a preventive type of program where they can meet new people, socialise, develop skills that make them feel part of their community," a spokeswoman, Assmah Helal, said.
Not all organizations were willing to speak about receiving grants from the Attorney General's Department which kept the full list of recipients confidential.
For many groups, this piece of information threatened the image of their programs.
The participant are aware of these risks.
"But if, at the end of the day, I'm helping a family so that they don't lose a son, or to keep their family intact, then it's worth it," Aly said.
Being reluctant to get the funds, Ihram said that she will seek funding under a more neutral scheme once the program is up and running.
"If it's funded as social infrastructure, or social welfare, that's fine," she said.
"But under anti-terrorism or deradicalization, we don't want that."
. Tags: #
Muslim-community
#
Australia
#