Australian Government sidelining Muslim community-groups
2015-05-26 04:37:16 | Al Muslim News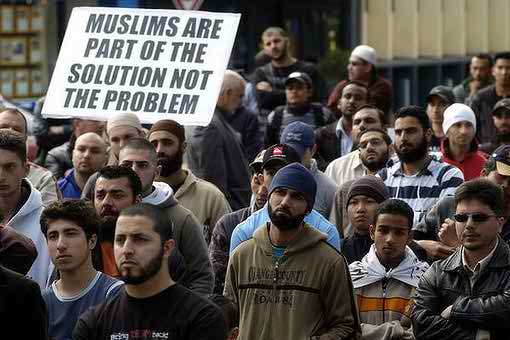 Australian Muslims add to the richness of Australia's multicultural society and contribute to the health of the nation`s economy.
The Islamic Council of Victoria has criticised the Abbott government for continuing to sideline Muslim groups when forming policy responses aimed at countering radicalisation.
Australian Prime Minister Tony Abbott is expected to announce a new ministerial position to improve consultation with Muslim leaders, aimed at fighting radicalisation, as part of its beefed-up response to the threat of terrorism, Mail online reported.
But the top body for Muslim organisations in Victoria has raised questions about the sincerity of the latest move, saying it would have been appropriate to engage with their community before forming a new post that is supposed to improve consultation.
"We've been in three consultations with the attorney-general and this has never been raised," Kuranda Seyit, the secretary of the Islamic Council of Victoria, told AAP on Tuesday.
"This is just an example where the Muslim community has been sidelined to the effect that it's just a pawn in the political landscape."
The new ministerial post is likely to be given to parliamentary secretary for social services Concetta Fierravanti-Wells, who will report to Attorney-General George Brandis.
Senator Fierravanti-Wells would be charged with building better relations with at-risk communities and tackling the appeal of radical teaching.
The development comes after Mr Abbott on Monday confirmed former ambassador to Indonesia Greg Moriarty as Australia's first national counter-terrorism co-ordinator, and Justice Minister Michael Keenan as the Australia's first counter-terrorism minister.
Senator Brandis insisted the government wasn't trying to alienate Muslims with the latest announcements.
"The government knows the vast majority of Australia's Muslim people are peace-loving people," he said.
But Mr Seyit said the language from government in relation to the Muslim community was still creating fear and suspicion.
The ultimate result would only be to drive young people further towards radicalisation.
"The overall approach is abrasive and confrontational," he added.
Instead there needed to be a discussion that included not just Muslims but other community groups that had skills and resources at their disposal.
. Tags: #
Islamophobia
#
Muslim-minorities
#
Muslim-community
#
Australia
#