Australia`s first Muslim political party launched
2015-11-19 06:59:52 | Al Muslim News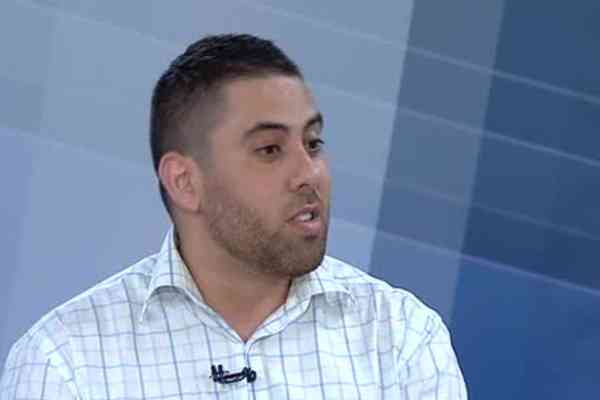 Party hopes to run candidates for the Senate in next year`s federal election, after recent rise of anti-Islam parties in Australia.
First political party representing Muslims in Australia, the Australian Muslim Party (AMP) was launched. It intends to contest senate seats in the next federal election.
Following the rise of a number of anti-Islam parties in Australia, a Sydney businessman announced to launch Australian Muslim Party.
Diaa Mohamed, 34-year-old with a background in marketing, said the Australian Muslim Party (AMP) would first target winning a seat in the Senate at next year's federal election.
Mohamed said his decision to form the AMP was borne out of a need for Australia's Muslims to have a stronger political voice for Muslims.
"There are a lot of parties out there to specifically oppose Islam and Muslims, yet Muslims don't have any official representation," he said.
"The party will give Muslims a platform to voice their opinions and views in an official capacity," he said.
"People criticise Muslims for not assimilating in Australia, but what better way is there to assimilate than to join the political process?"
Mohamed is also the founder of the Islam education organization MyPeace, which has a stated mission to highlight the shared values of Muslims and non-Muslims in Australia.
Australia has a number of anti-Islam parties. Anti-Islam parties have announced plans to run candidates in next year's election, including the Anti-Islam Dutch politician Geert Wilder's recent foray into Australian politics with the Australian Liberty Alliance.
But there are a number of obstacles to overcome before any of that can happen: The party has not yet gained the 500 signatures it needs to be registered, and it has not yet identified any candidates.
But he said his party would never support the invasion of a Muslim country in response to an incident such as the attacks in Paris.
"Let's look at how well that's worked in the past. We've invaded Afghanistan … we've invaded Iraq, and we're in the mess we're in right now," he said.
"So would I support something that's never worked in the past? No."
Mohamed also defended the decision to launch the party in the wake of the Paris terrorist attacks, revealing he and his supporters almost called off the launch.
"There are going to be a lot of questions raised in the coming days regarding the recent events and this is why we created this party. So, it is as good a time as any to launch it," he said.
But its chances of winning a senate seat are rare. Even in the parliamentary constituency with the highest proportion of Muslims, just over 20% of people follow the Islamic religion.
. Tags: #
Australia
#