Australia: Residents show their support to Muslims in Food Festival after Mosque
2015-04-21 07:13:27 | Al Muslim News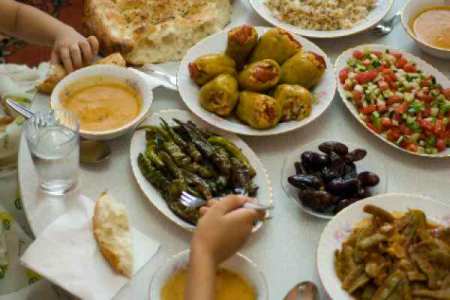 In an outpour of public support, a large crowd attended Toowoomba international food festival hosted by the city's Muslim community to show solidarity with the religious minority after a fire damaged the Garden City Mosque also known as Toowoomba mosque, Australia in last Friday.
Organized by the Garden City Mosque Toowoomba, the food festival was held at the University of Southern Queensland. Exotic foods from across the Middle East, the Pacific, Asia and Europe were featured during the festival, OnIslam reported.
"It pleases me to see so many people here and to see the harmony between Muslims and non-Muslims," Arabian Nights restaurateur Moyassar Al-Taie told The Chronicle on Monday, April 20.
Al-Taie engaged the services of his whole family to run a stall at the festival providing authentic Iraqi cuisine.
The mosque fire, which was the second this year, destroyed about 80% of the mosque.
God to forgive vandals and fight hate with love, Muslim Leaders react and advice the Muslim communities after arson fire attack.
"God forgive them for what they've done," Islamic Council of Queensland spokesman Ali Kadri said.
Muslim leaders said they were heartened by the outpouring of support and the attendance of a large crowd at Sunday's festival.
"I have received 400 to 500 emails and 200 to 300 phone calls of support," Islamic Society of Toowoomba founding president Professor Shahjahan Khan said.
"That shows the sort of sympathy for us against someone who wants to destroy a place of worship, he said.
"One person's actions don't reflect on the other people of the city", Professor emphasized.
People of other faith got to observe Muslims at prayer and chat informally while a list of guest speakers from the wider community offered support and gave presentations, including Venerable Wu Ping of Pure Land Learning College, Catholic Bishop Robert McGuckin, Anglican Bishop Cameron Vinables, Mayor Paul Antonio and Jim Madden MP representing Premier Annastacia Palaszczuk.
The Islamic Society of central Queensland welcomed people of all beliefs and faiths to dispel some of the myths surrounding Islam and to promote understanding and tolerance, in last December.
. Tags: #