Australia recognizes Yemeni President Hadi's legitimate government
2015-04-13 03:59:06 | Al Muslim News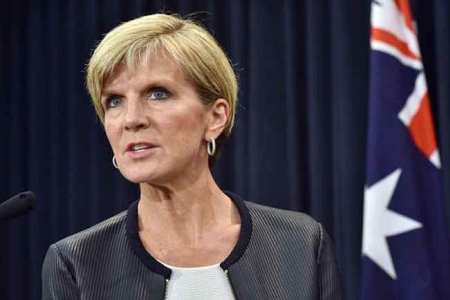 Australian Foreign Minister Julie Bishop said that Australia realizes that the announcement by the Kingdom of Saudi Arabia of the start of Operation Determination storm came at the request of the legitimate Yemeni President Abed Rabbo Mansour Hadi and to protect the recognized Yemeni government.
In a statement released by her office Sunday, the Australian Foreign Minister confirmed her recognition of the legitimate interests of the neighboring countries of Yemen in maintaining regional security, stressing Australia's appreciation of the important role played by the Gulf Cooperation Council in helping Yemen in recent years, Saudi Press Agency (SPA) reported.
Bishop expressed her country's concern about the worsening humanitarian situation for civilians, stressing Australia's recognition of the legitimacy of the Government of Yemeni President Abed Rabbo Mansour Hadi..
Tags: #