After Mumtaz Qadri Chehlum Continue siege of Red Zone Islamabad : Pakistan
2016-03-29 08:38:11 | News Al Muslim Pakistan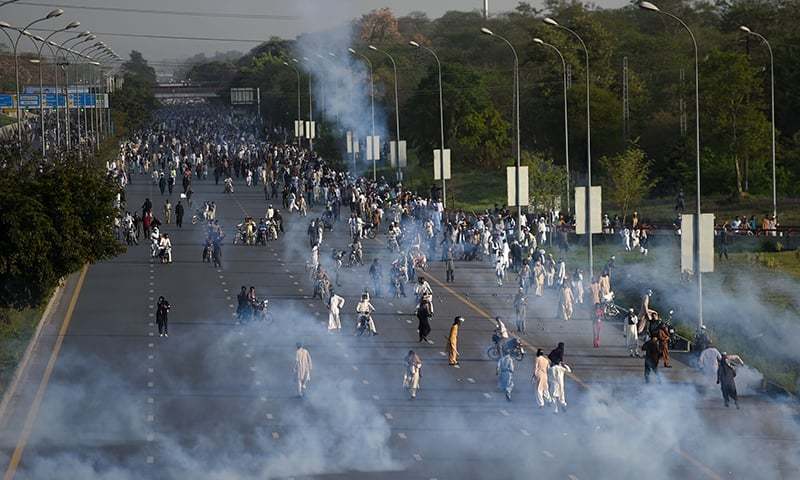 After Mumtaz Qadri Chehlum Continue siege of Red Zone Islamabad : Pakistan
ISLAMABAD: Thousands of protesters who converged on the federal capital on Sunday against the execution of Mumtaz Qadri have refused to disperse until their demands are met by the government.
According to a charter of demand circulating on social media, the Sunni Tehreek and other religious outfits have called for implementation of Sharia and release of prisoners. The protesters also demanded the government to declare Mumtaz Qadri as martyr and hang Asia Bibi, an accused of blasphemy.
On Sunday night, the government called in the army to secure the Red Zone after the protesters clashed with police and Rangers and set fire to containers and barricades in a bid to reach D-Chowk opposed the Parliament House.
Police fired tear gas at the protesters, who had gathered about 700 meters from the parliament building in Islamabad, footage on Geo TV showed.
By mid-evening on Sunday, the military was called in to secure the situation. "Army has been requisitioned by the Govt to control situation and secure Red Zone," military spokesman Gen. Asim Bajwa tweeted on his official account, referring to the area around the parliament.
. Tags: #
Pakistan
#