After half million deaths, Ex-British PM Blair apologizes for Iraq War
2015-10-27 08:02:34 | Al Muslim News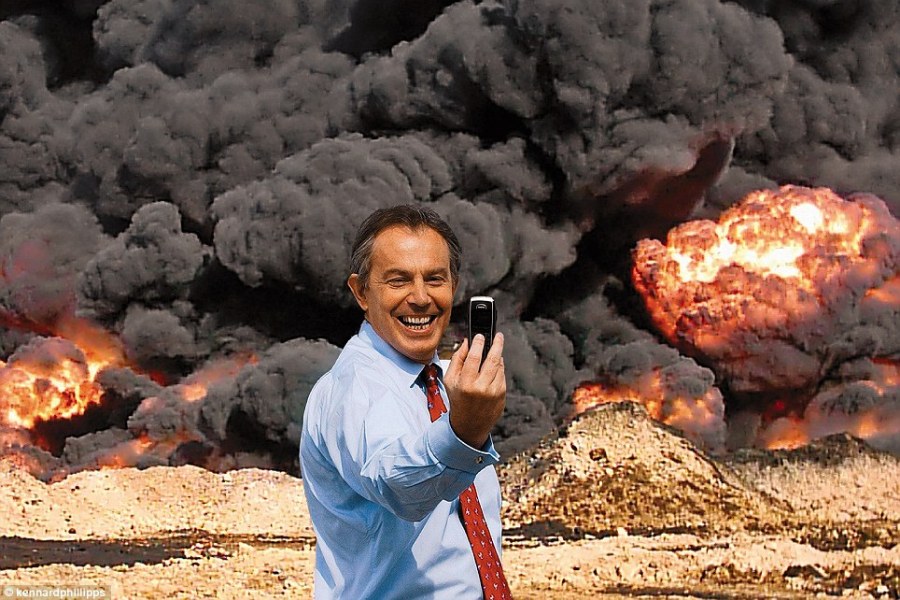 Former British Prime Minister Tony Blair also acknowledged for the first time a link between the war and the rise of ISIL in the Middle East.
UK's former Prime Minister Tony Blair has apologized for "mistakes" made in the U.S.-led invasion of Iraq in 2003.
Blair also said there are "elements of truth" in claims that the invasion was the main cause of the rise of the Islamic State group, in an interview with CNN.
Britain and the US under the George W. Bush administration attacked Iraq following an assumption, that Saddam Hussein's regime had weapons of mass destruction. No major weapons of mass destruction were found.
The ensuing war and dismantling of Saddam's government plunged Iraq into chaos, resulting in years of deadly sectarian violence and the rise of al Qaeda in Iraq, a precursor of ISIS. Tens of thousands of Iraqis, more than 4,000 U.S. troops and 179 British service members were killed in the lengthy conflict.
Blair said there were "elements of truth" in the argument that the invasion was the principal cause of ISIL's emergence. The group emerged from al-Qaeda in Iraq, which thrived in the aftermath of the U.S.-led invasion.
Referring to the war that toppled Iraqi President Saddam Hussein, he said: "Of course you can't say that those who removed Saddam in 2003 bear no responsibility for the situation in 2015."
"But it's important also to realize, one, that the Arab Spring which began in 2011 would also have had its impact on Iraq today, and two, ISIS actually came to prominence from a base in Syria and not in Iraq."
Blair apologized for mistakes in intelligence and planning for the war but stopped short of a wholehearted apology.
Nearly half a million people have died from war-related causes in Iraq since the US-led invasion in 2003, according to U.S., Canadian and Iraqi researchers, as the country was plunged into chaos and sectarian violence.
The actual number of civilians killed by direct and indirect war violence is unknown but likely much higher – in the hundreds of thousands.
. Tags: #
Middle-East
#
UK
#