Afghanistan joins calls for end to Rohingya Muslims massacre
2015-06-08 05:14:35 | Al Muslim News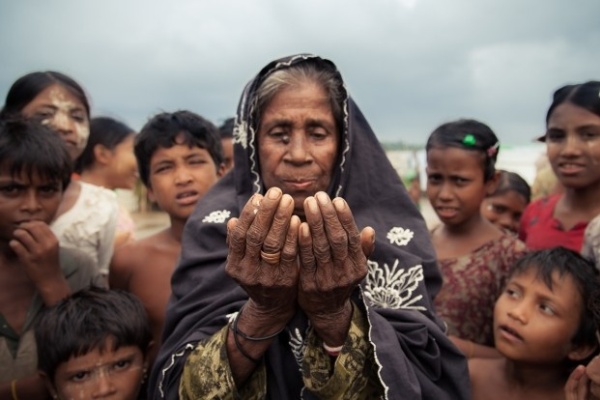 The Afghan government has joined calls for an end to persecution of Myanmar`s Rohingya Muslim minority.
Afghanistan strongly denounced the sectarian violence against the minority Muslim community in Myanmar and expressed deep sympathies with the Rohingya Muslims.
The country's Foreign Ministry on Sunday urged the United Nations and international community take immediate measures to protect Rohingya "who are tortured and those who have been displaced as a result of this violence."
The Muslims in Myanmar have been facing extreme human rights violations resulting in flocks taking to the Andaman Sea to escape.
The Foreign Affairs office in a statement said Afghanistan considered the brutal torture and killing of defenseless and oppressed people, including women, children and elderly as inhuman and against human rights.
"Islamic Republic of Afghanistan strongly denounces the sectarian violence against Muslims in Burma, as a result of which a large number of innocent people have been killed," Foreign Ministry statement said.
The MoFA also urged the United Nations, international human rights organizations and the world to exert pressure on the Myanmar government to stop crimes against humanity and assist those threatened by violence.
Afghanistan's comments follow a recent series of similar statements from Turkey, the U.S., Pakistan and Human Rights Watch after thousands of Rohingya washed up on the shores of Thailand, Malaysia and Indonesia in May as they attempted to escape conditions in Myanmar.
"I think one of the most important things is to put an end to discrimination against people because of what they look like or what their faith is. And the Rohingya have been discriminated against significantly, and that's part of the reason they're fleeing," U.S. President Barack Obama said last week.
Myanmar's government, along with many others in the country, do not acknowledge the Rohingya as an ethnic group, and say the group are interlopers from Bangladesh.
Sectarian violence and discriminatory laws against the Rohingya in Buddhist-majority Myanmar have sparked the region's largest exodus of boat-people in recent years since the Vietnam War.
Rohingya Muslims live under apartheid-like conditions and are denied basic rights, including freedom of movement and access to education.
More than 25,000 people, including many Rohingya but also economic migrants from Bangladesh, made the dangerous sea journey south from the Bay of Bengal between January and March this year, the UN says.
An estimated 1.3 million Rohingya scratch out an existence in Rakhine state, one of Myanmar's poorest region — tens of thousands are trapped in displacement camps, with conditions outside often worse.
The Rohingya are largely stateless and are described by the United Nations as one of the most persecuted groups in the world. Tens of thousands have fled Myanmar on crowded boats in recent years.
. Tags: #
Anti-Muslim
#
Rohingya-Muslims
#
Genocide-of-Muslims
#
Afghanistan
#