Afghanistan appoints first ever female judge to Supreme Court
2015-07-01 23:41:33 | Al Muslim News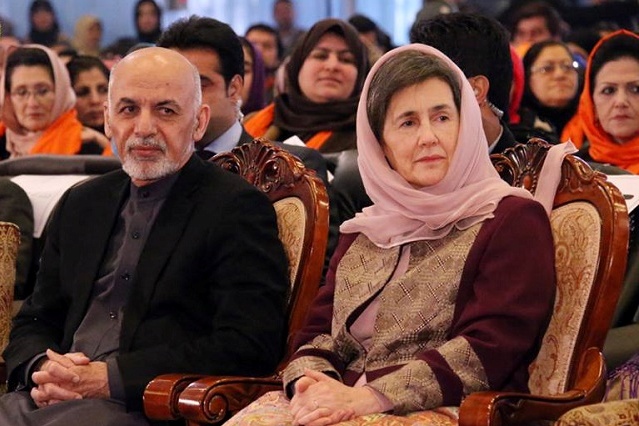 Anisa Rasouli, the head of the Afghan Women Judges Association and a former juvenile court judge.
Afghan President Ashraf Ghani on Tuesday appointed Anisa Rassouli to be his country's first female Supreme Court judge.
Anisa Rassouli is the first Afghan woman to be given such an important legal job. Rassouli will have to get past a parliamentary vote of confidence, but once in office she says she will increase the number of women in the judiciary and will address cases of violence against women properly.
Rasouli, graduated from the Law and Political Science Faculty of Kabul University in 1986, head of the Afghan Women Judges Association and a former juvenile court judge, was the only female nominated to the nine-member bench after the announcement.
"I'm proud to announce that for the very first time I have nominated a woman to the Supreme Court," Ghani told a gathering of diplomats and women's rights activists.
"Appointing a woman to the Supreme Court does not alter the judicial system. We do have full support of the Ulema (Islamic scholars) for it," he added.
The nomination, which requires approval by parliament, is part of efforts by Ghani's unity government to promote more women to high-profile positions since he and his Chief Executive Officer Abdullah Abdullah assumed office last September.
Women have also been appointed to positions in Ghani's government in the ministries of Labour, Education, Counter Narcotics and Women's Affairs. The president says he will be appointing more women to ambassadorial and governor-level positions in the future.
The former academic and World Bank economist has already appointed two female governors for the provinces of Ghor and Daikundi, moves hailed by rights campaigners.
President Ghani's wife Rula, stepped into the limelight during the presidential election last year and has been actively campaigning for women's rights since then.
. Tags: #
Afghanistan
#