A US Weapon Manufacturer is selling `The Crusader` Rifle to repel Muslims
2015-09-05 10:07:14 | Al Muslim News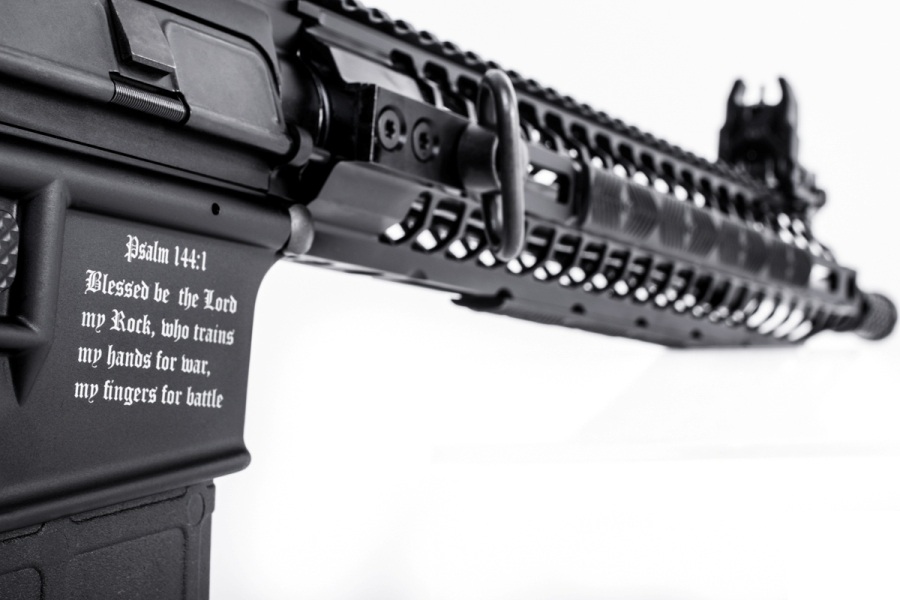 Weapon Company in U.S. is marketing a new weapon with bible verse that they hope will never be used by Muslim terrorists because of the design
A gun manufacturer in U. S. Florida has designed an assault rifle branded "The Crusader," featuring Christian symbols.
The Spike's Tactical-designed rifle is laser-etched with a Knights Templar Long Cross on one side and the other side bears The Bible verse of Psalm 144:1, "Blessed be the Lord my Rock, who trains my hands for war, my fingers for battle."
The Knights Templar Long Cross was a symbol of Christian Crusaders attempting to reclaim the Holy Land from Muslims during the the Middle Ages.
Weapon Company's spokesman Ben Thomas said that he came with the idea, and this is a gun which Muslims would not want to touch.
Along the gun's safety lever are the Latin words 'Pax Pacis' (Peace), 'Bellum' (War), and 'Deus Vult' (God Wills It).
Muslim groups have condemned the divisive gun, which they suggest will be bought by 'Christian terrorists'.
Hasan Shibly, executive director of the Council on American-Islamic Relations of Florida, denounced such gun being designed.
"Is it designed for Christian terrorists?" Shibly asked,
U.S. needs "to have a conversation on gun violence." Sibly noted "utter silence" on U.S. mass shootings from gun makers and said, "It's time for them to stop trying to make a buck on this."
He also noted that there have been 205 mass killings in the United States this year and only one involved a Muslim.
Shibly said he would welcome the chance to speak with Thomas and other officials with Spike's Tactical, as CAIR-FL is also opposed to religious extremism.
"They don't have to do outlandish things for us to engage them," Shibly said.
. Tags: #
Anti-Muslim
#
America
#