9-year-old Indian boy gets 3rd place in Quran Competition
2015-07-06 06:29:20 | Al Muslim News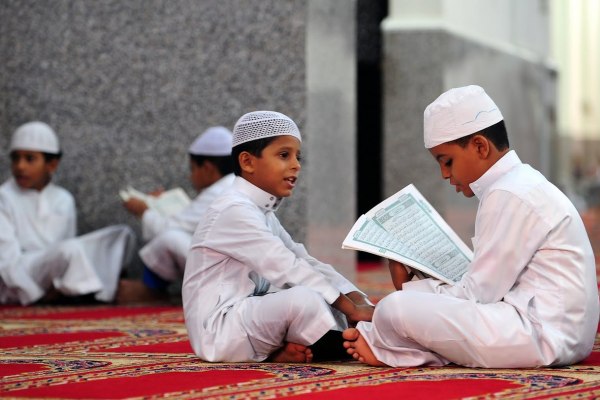 The Holy Quran is consisted of 114 Surah (chapters) of varying lengths.
A 9-year-old Indian Muslim boy from Ratlam city in the northwestern part of Madhya Pradesh state of India has won the third place in international Qur'an competition held in Jeddah, Saudi Arabia, recently.
"My son Amir bagged the third place by reciting Qur'an in the international competition, which was held under the supervision of Saudi Arabia King Salman bin Abdulaziz at Jeddah on June 29," the Imam of a mosque Mohammad Raees said.
Securing the third place among 2,000 contestants, young Amir was awarded a shield, 9000 Saudi riyals and an appreciation letter as prize on achieving the rare feat.
The rare achievement followed Amir efforts to learn the Qur'an by heart at the age of seven after 18 months of working on it.
The Noble Qur'an is consisted of 114 Surah (chapters) of varying lengths.
Teaching children the glorious Qur'an and the Islamic principles is the responsibility of their parents from an early age which is the best period for implanting Islamic ethics.
Memorizing the Holy Qur'an is one of the most important ways to preserve Allah's message.
Prophet Muhammad (peace and blessing be upon him) said: "The best amongst you is the one who learns the Qur'an and teaches it."
. Tags: #
Quran
#