80,000 signed petition in UK demand Israeli Prime Minister`s arrest
2015-08-25 11:26:14 | Al Muslim News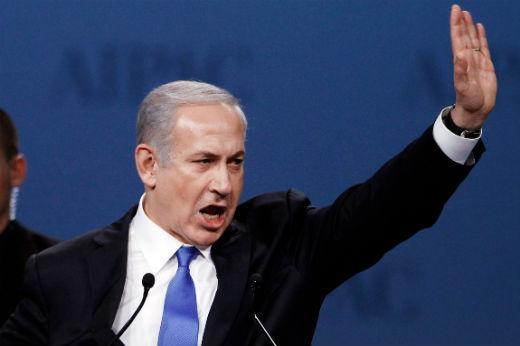 Netanyahu should be arrested for war crimes upon arrival in the UK for the massacre of over 2,000 civilians in 2014, petitioner says
Around 80,000 people have signed a petition at the UK Parliament's website calling for the arrest of the Israeli Prime Minister Benjamin Netanyahu when he comes to London for a visit next month.
If the number of signatures reaches 100,000, then the issue will be debated in parliament, according to the petitions procedure, IINA reported.
The petition was launched earlier this month by British citizen Damian Moran and is posted on the government's website.
"Benjamin Netanyahu is to hold talks in London this September," the petition states. "Under international law he should be arrested for war crimes upon arrival in the UK for the massacre of over 2,000 civilians in 2014", Moran said, referring to the 51-day offensive by Israeli forces in Gaza last year.
Any British citizen can launch a petition on the government's website, asking for a specific action from the government or parliament's lower House of Commons.

"Under UK and international law, visiting heads of foreign governments, such as Prime Minister Netanyahu, have immunity from legal process, and cannot be arrested or detained," the government response states.
"We recognize that the conflict in Gaza last year took a terrible toll. As the Prime Minister (David Cameron) said, we were all deeply saddened by the violence and the UK has been at the forefront of international reconstruction efforts," the government notes.
"However the prime minister was clear on the UK's recognition of Israel's right to take proportionate action to defend itself, within the boundaries of international humanitarian law."
Israeli officials must still find official pretexts for visits to the UK in order to ensure they are covered by diplomatic immunity.
Israel has violated the ceasefire agreed on 26 August last year hundreds of times, according to international agencies, with relentless shooting across the Gaza boundary especially at Gaza farmers and fishermen that has caused deaths and injuries.
Several Israeli officials have narrowly escaped arrest in the UK in recent years, often with official complicity.
. Tags: #
UK
#
Israel
#
Palestine
#