6 PEN members boycott gala in protest over Award for Charlie Hebdo
2015-04-28 09:31:41 | Al Muslim News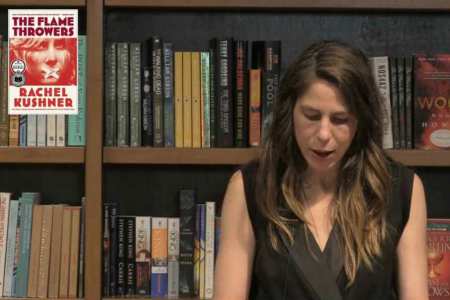 The controversial & Anti Islam Charlie Hebdo magazine will be honored at the PEN gala next month. The decision by PEN American Center to give its annual Freedom of Expression Courage award to the French controversial newspaper Charlie Hebdo has prompted six writers to withdraw as literary hosts at the group's annual gala on May 5, adding a new twist to the continuing debate over the publication's status as a so-called martyr for free speech.
Notable writers Peter Carey, Michael Ondaatje, Francine Prose, Teju Cole, Rachel Kushner and Taiye Selasi announced they would skip the New York-based PEN American Center's annual gala on May 5, in which Charlie Hebdo will be presented a Freedom of Expression Courage Award, according the NYT, World bulletin reported.
The magazine with a history of publishing unflattering depictions of the Prophet Muhammad, made headlines in January when a deadly attack targeted its Paris headquarters, killing 12 people including its editor and blasphemy cartoonists.
The attack sparked a global outcry, with hundreds of thousands across the world protests in favor of magazine and also against his blasphemy publications.
Andrew Solomon, the president of PEN also admitted, saying that he knew the award to Charlie Hebdo might be controversial. "We all knew this was in some ways a controversial choice". "But I didn't feel this issue was certain to generate these particular concerns from these particular authors" he added.
But Mr. Solomon and Suzanne Nossel, the group's executive director, said in a letter sent to the PEN board on Sunday morning that it was not necessary to agree with Charlie Hebdo in order to "affirm the principles" for which the satirical magazine stands.
In an email to PEN's leadership, novelist Rachel Kushner stated, she was withdrawing as literary host in protest of the magazine's "cultural intolerance" and promotion of "a kind of forced secular view".
"A hideous crime was committed, but was it a freedom-of-speech issue for PEN America to be self-righteous about?" Australian novelist Peter Carey told the New York Times.
"All this is complicated by PEN's seeming blindness to the cultural arrogance of the French nation, which does not recognize its moral obligation to a large and disempowered segment of their population," she added.
But controversial writer Salman Rushdie, a former PEN president who lived in hiding for years after a fatwa (religious order) in response to his blasphemy book "The Satanic Verses," said the issues were perfectly clear. Mr. Ondaatje and Mr. Carey were old friends of his, he said, but they are "horribly wrong."
The withdrawals reflect a debate that erupted immediately after the Paris attack: whether the magazine's controversial material, including its derogatory deceptions about the Prophet Muhammad (Peace Be Upon Him) in 2006 and 2012, falls within the category of free speech..
Tags: #