42 Palestinians killed by Israel since October 1
2015-10-17 06:25:44 | Al Muslim News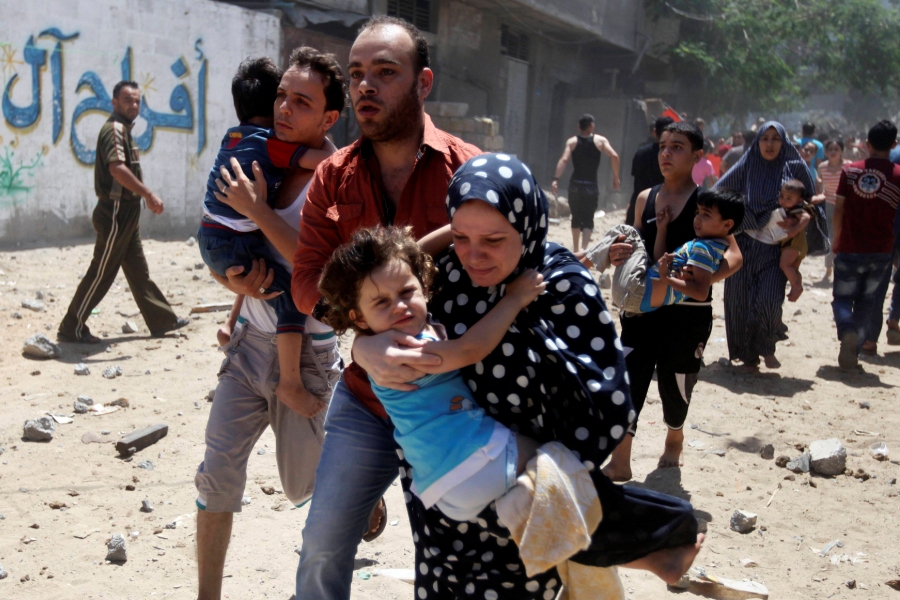 28 Palestinians killed in West Bank and East Jerusalem and 14 killed in Gaza Strip
Two Palestinians were killed by Israeli army in the occupied Palestinian territory on Saturday, Israeli police and eyewitnesses said.
Israeli police spokesman Micky Rosenfeld said a Palestinian was shot and killed after he allegedly attempted to stab an Israeli police officer in Jerusalem, Anadolu Agency reported.
According to Israeli police, Motaaz Ewaisat, 16, was killed on the scene.
Earlier on Saturday, another Palestinian was shot and killed by Jewish settlers in the occupied West Bank city of Hebron.
Eyewitnesses told Anadolu Agency that Israeli settlers killed Mohammad Qawasmi, 18, at al-Shuhada street in the occupied southern West Bank city of Hebron.
Eyewitnesses added that Jewish settlers in the area distributed sweets to celebrate the killing of the Palestinian youth.
On hour later, a Palestinian woman was shot and killed by Israeli police after an alleged stabbing attack in Hebron, Israeli police said in a statement.
According to Palestinian Health Ministry figures, Saturday's killings bring the total number of Palestinians killed by Israeli forces since the start of October to 42, including 10 children and one woman.
Twenty-eight Palestinians were killed in the West Bank and East Jerusalem and 14 were killed in the Gaza Strip.
At least 1,700 Palestinians were injured by Israeli gunfire, the ministry said.
. Tags: #
Middle-East
#
Israel
#
Palestine
#