2014 deadliest year for Palestinians in occupied territories, report says
2015-06-02 13:51:10 | Al Muslim News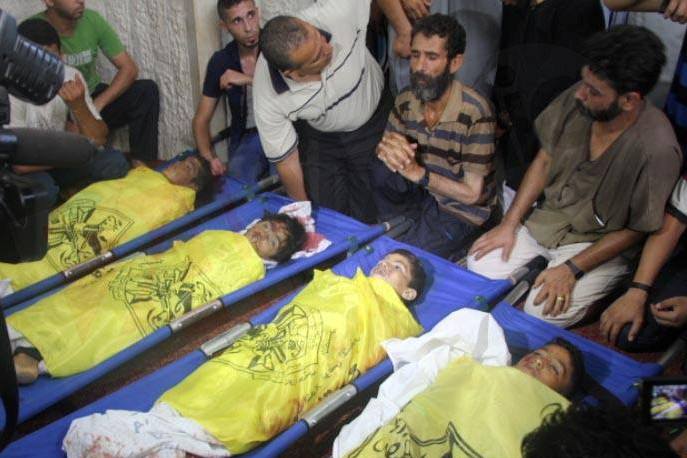 Annual report says 2,280 Palestinians killed and 11,724 others injured by Israeli authorities in 2014
A report issued Wednesday by the Palestinian Center for Human Rights says 2014 was the worst and bloodiest year for Palestinians since the Israeli occupation began.
The Gaza-based center said 2,280 Palestinians were killed and 11,724 others injured by Israeli forces, especially during the war on , Anadolu Agency reported.
Director General Raji Sourani said "2014 was the toughest, most bloody, painful and destructive on the Palestinian people."
According to the report, 1,543 people were killed during the war on Gaza that year, which made up 70 percent of the total death toll.
Also, the report said the Israeli army detained 3,440 Palestinians, including more than 495 children and 49 women, in the West Bank, in addition to 210 people in Gaza.
In April, the International Criminal Court (ICC) announced that it has opened a preliminary investigation into the crimes committed by Israeli forces during the military attacks on Gaza last summer, on the request of Palestine, who becomes official member state of ICC on April 1, 2015.
. Tags: #