16 Palestinians killed in bus crash on way to Umrah :Jordan
2016-03-18 07:07:35 | middle east editor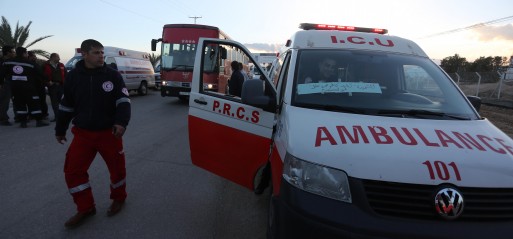 16 Palestinian Umrah pilgrims were killed
At least sixteen Palestinian Umrah pilgrims were killed and dozens were injured in a bus accident in southern Jordan, Palestinian and Jordanian officials said.
"At least 16 Palestinian Umrah pilgrims were killed and 33 others were injured after a bus overturned near the Jordanian-Saudi borders," Farid al-Sahre, spokesman for Jordan's Civil Defense Department, told Anadolu Agency on Thursday.
According to al-Share, the driver lost control and the bus overturned a few kilometers near the Mudawara border crossing.
He said that all passengers were from the West Bank and they were heading to Makkah to perform Umrah.
The Palestinian Ministry of Health, meanwhile, announced that it has sent a delegation to follow up on the details of the accident.
"A Palestinian medical delegation arrived in Jordan to check on the injured and to secure the return of the bodies to the West Bank," Bassem al-Rimawi, head of the Palestinian delegation, told Anadolu Agency.
. Tags: #